Business leaders from AM100 franchised car retailers Sytner, Lookers and TrustFord have joined the NFDA in lobbying Northern Ireland MPs on a Brexit tax issue which could result in a 20% price hike for used cars.
The dealer group businesses have lobbied local MPs individually, adding further weight to the National Franchised Dealers Association's (NFDA) letters to HMRC and a number of MPs urging a resolution to the potential post-Brexit issue before the end of the year.
Under post-Brexit EU VAT rules currently set to come into force on January 1, the sale price of a significant of used vehicles sourced from the UK mainland and sold in Northern Ireland (NI) will be subject to a 20% VAT increase.
This will apply regardless of whether there is a free trade deal agreed between now and December 31.
NFDA chief executive, Sue Robinson, said: "If left unamended, these rules will not only have a detrimental effect on vehicle dealerships and consumers across Northern Ireland but also in Great Britain.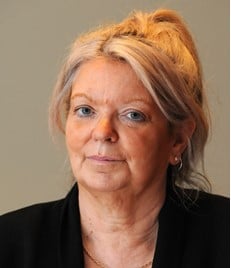 "We estimate that between 10% to 20% of used vehicles sold by our members every year in Northern Ireland are Great Britain imports and would be affected by these rules.
"Given the major impact the pandemic has already had on the motor industry this year, it is simply not option for this steep increase in cost to be absorbed by motor businesses.
"This would increase prices for consumers looking to buy affordable used cars in Northern Ireland, particularly at a time when many people are looking for ways to avoid public transport use and help limit the spread of Coronavirus.
"We strongly urge HMRC to raise this issue with its EU counterparts to seek an exemption before the end of the year".
The NFDA is urging the rules to be changed to allow car retailers to use a margin scheme to calculate VAT on used cars imported from England Scotland and Wales, enabling VAT to be based on the profit earned from the re-sale of those goods, rather than their entire value.
Current guidance from HMRC states: "In line with EU rules, margin schemes involving goods, such as the second-hand margin schemes, will not usually apply for sales in Northern Ireland where the stock is purchased in Great Britain.
"The VAT on these sales will be subject to the normal rules and must be accounted for on the full value of the supply."
Speaking to AM this morn9ing (November 20), TrustFord chief executive Stuart Foulds, said described the used car VAT issue faced by car retailers in Northern Ireland as "a quirk of Brexit", but was keen to highlight its potential impact.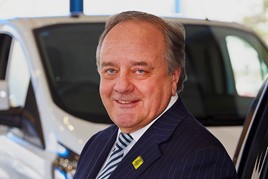 "It is an issue that we need to be resolved," he said.
"Between ourselves, Sytner and Lookers there has already been a lot of lobbying of Northern Ireland's MPs on the issue and the NFDA is also working on behalf of retailers.
"The fact is that many larger groups advertise their vehicle stock across the UK and it's fairly common to receive enquiries from customers in Northern Ireland.
"With the VAT issue affordability will become a huge problem and it will also hamper one of the main sources of used cars for dealers in Northern Ireland."