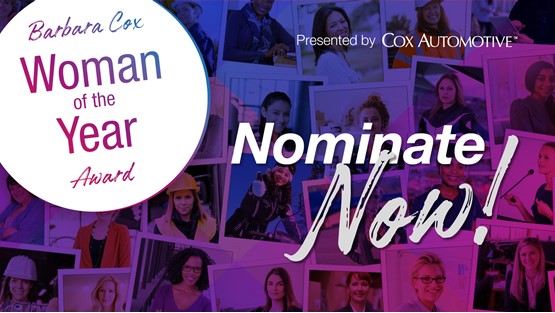 Cox Automotive is seeking nominations for the Barbara Cox Woman of the Year Award, which will honour an inspirational woman within the automotive industry.
Now in its third year, the award is being launched in association with AM and Fleet News to recognise a woman that demonstrates a commitment to innovation, leadership or community.
The award is named after Barbara Cox, who served as Director of Cox Enterprises, Cox Automotive's parent company in the USA, and recognises an inspirational female leader and role model in the automotive industry. The winner of the award will receive £5k to spend on her own personal development.
Earlier this year it was presented to Alison Jones, Group Managing Director UK and Senior Vice President Groupe PSA. On her win, Jones said: "I felt very privileged to be recognised by the judges for my contribution to our industry, customers, my teams and the wider community. To be recognised for this by others was a real honour, and it meant so much after many years of service to our industry."
Alison Fisher, Chief People Officer at Cox Automotive, said: "Inclusion is a key priority for Cox Automotive, not only in the UK but globally. We want to create inclusive workplaces where everyone can be their true self at work. A key part of our inclusion strategy is our Women With Drive initiative which exists to celebrate the work of women in the automotive industry.
"The Barbara Cox "Woman of the Year" recognises successful women, like our previous winners Beryl and Alison, who make a significant impact on the industry and hopefully inspire other women in the automotive industry to do the same."
Stephen Briers, editor-in-chief of Fleet News, AM and Smart Transport, said: "Diversity and inclusion is a key brand value for Fleet News, AM and Smart Transport so we are delighted to partner Cox Automotive in this important award which recognises and celebrates inspirational women in the automotive industry."
The nomination window is open until 22nd January 2021 and will be reviewed by a panel of judges that includes Fleet News' Sarah Tooze, Cox Automotive UK's Liam Quegan and Alison Fisher; last year's winner Alison Jones and 2019 winner JCT600's Beryl Carney plus Lynda Ennis from Ennis & Co.
The winner will be announced on the 8th March 2021 as part of wider planned celebrations on International Women's Day.
Nominations for the award are invited from across the automotive industry, and should be entered via http://womenwithdrive.co.uk/barbara-cox-award/barbara-cox-award