The UK's 'pingdemic' of self-isolation alerts is combining with recruitment issues to cause staffing shortages across the remarketing sector, the Vehicle Remarketing Association (VRA) has said.
As the remarketing sector strives to adapt to a trading climate increasingly dictated by limited supplies of used car stock – a result of the impact of global shortage of semiconductors on new car production – the trade association explains that members are struggling to fill vacancies.
"Obviously, we recognise and support the requirement for self-isolation to curb the pandemic but 'pinging' it does create often quite acute staffing issues with no notice," said VRA chair Philip Nothard. "This can affect almost any element of the remarketing industry.
The shortage of drivers has hist crisis point recently, with the Government announcing a range of measures to try and alleviate the growing problem.
Among Government's plans is a proposal to allow drivers to take one test to drive both an articulated and rigid lorry.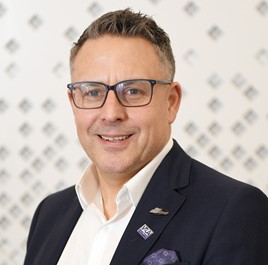 "While these problems are clearly not limited to remarketing and are being felt to differing degrees across the whole economy, we do feel as though they might be quite acute here," added Nothard.
Nothard said the driver shortage is having an "obvious effect" in a sector that relied on being able to move vehicles across the country quickly and efficiently.
He added: "Our view is that the impact of staffing issues on vehicle logistics has been managed relatively well so far but that noticeable effects are quite likely to increase over time. Clients may have to become accustomed to vehicle movements taking longer.
"Really, the underlying issue is that the there is no immediate solution to either the issue of self-isolation or of long-term staffing shortages."
Yesterday (July 26) AM reported that car retailers had ramped-up their recruitment demands by 400% ahead of the easing of COVID-19 trading restrictions in July, according to MotorVise.
The motor trade consultancy said that demand for its recruitment services soared by 400% during May and June as retailers competed with the hospitality and leisure sectors to secure the right calibre of staff.
Car retailers across the UK continue their efforts to protect customers and staff from COVID-19 by maintaining safety measures which Government said could be lifted earlier this month.
Marshall Motor Holdings chief executive, Daksh Gupta, was the first sector leader to tell AM that social distancing, protective screens, unaccompanied test drives and face masks were all remaining in place as cases remained high.
Gupta told AM: "It's a very difficult decision, but I hope the fact that we've made it will ease the burden on others.
"We strongly believe that we've made the right choice for our customers and colleagues and maybe us taking that step will allow others to follow suit."