Almost two thirds of UK car buyers will steer clear of showrooms that have fully embraced July 19's "freedom day" by ditching their COVID-19 safety measures, a What Car? survey has revealed.
A total of 63.7% of the poll of 1,322 in-market buyers told the consumer magazine they would avoid visiting a showroom with no COVID-19 measures.
The response suggests car buyers are supportive of the likes of Marshall Motor Group, Swansway Group and Waylands Automotive, which quickly assured customers that social distancing and face masks would remain in place at their retail facilities.
Nearly three-quarters (74.7%) of respondents to the WhatCar? survey said that they want social distancing guidelines to continue, while 78.5% want to see showrooms continue requesting visitors wear masks.
Nine-in-10 (90.9%), meanwhile, want to see hygiene measures such as regular disinfecting of demonstrators to continue even as restrictions ease and 59.4% also want to see capacity restrictions continue.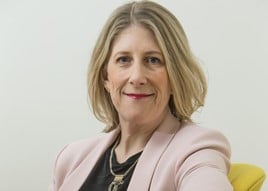 Commenting on the survey responses, What Car? managing director, Rachael Prasher, said: "The message to dealers is simple. The majority of buyers want to see COVID-19 safety measures continue, to the extent that failing to implement them is likely to impact whether they visit a showroom.
"While removing capacity restrictions and easing hygiene measures to increase potential footfall and the availability of test drives may look like a positive step, it could prove counter-productive to businesses, with safety still clearly at the forefront for buyers."
Last week AM reported exclusively on the decision of the Marshall Motor Group board to maintain all COVID-19 social distancing measures after July 19's 'freedom day' – including face masks.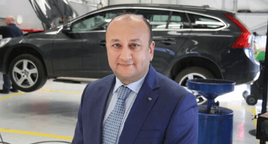 Chief executive Daksh Gupta spoke exclusively to AM about the decision to "defy Government's latest action" in order to prioritise the ongoing safety of its customers and colleagues.
"Nine times out of 10 being a CEO is about making pretty obvious decisions, but sometimes we have to make judgement calls," Gupta said.
"That said, I like to make decisions based on the data and it's all pointing towards a rise in cases, with the commentary suggesting that there'll be over 100,000 in August.
"The last thing we would want, or our staff would want, would be a customer or one of our colleagues contracting COVID in one of our showrooms and becoming seriously ill."
Gupta said that he hoped his decision may ease the burden of making a decision on the ongoing use of masks for other retailers.
In recent days Swansway director Peter Smyth has informed AM of its decision to maintain its COVID-19 safety measures, while Waylands Automotive managing director John O'Hanlon took to social media to share the same message.
Taking to LinkedIn this week, O'Hanlon said: "Let's stay safe."