A former Stoneacre Motor Group car salesman whose racist social media rant about Home Secretary Priti Patel went viral has been jailed for 10 weeks.
The Thorne-based AM100 car retail group quickly distanced itself from former employee Jake Henderson, of Retford, when his Snapchat post subsequently went viral on Twitter in January – branding his actions as "an act of hate crime".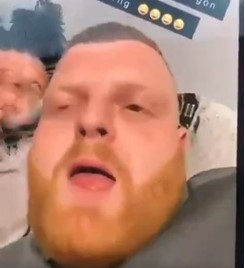 This week 30-year-old Henderson, of Retford, was jailed for 10 weeks for the post – initially to a closed social media group on Snap Chat – which was later shared by another man on Twitter.
His friend Robert Cumming (26), of Doncaster, was jailed for six weeks for sharing Henderson's video, which was filmed as Patel gave a COVID briefing on TV..
Reporting on the resulting court case this week, the BBC said Daniel Church, prosecuting, revealed that the Snapchat video was not an isolated incident as Henderson had "previously behaved in an openly racist manner".
He had phoned a taxi company and threatened to firebomb one of their cars, after seeing rumours online that one was being driven around with an Isis flag hanging out of it and also posted racist, homophobic and sexist tweets online.
In mitigation, Henderson's solicitor said he made the video when drunk, while having "a difficult time at work" and while finding "lockdown particularly difficult".
Chief crown prosecutor Janine Smith said: "This video and the vile sentiments expressed targeted individuals and communities and caused widespread distress and concern.
"As this is a hate crime, we applied to the court to uplift the sentence and the court has taken this on board by passing an immediate custodial sentence instead of a suspended sentence."
Back in January Stoneacre found itself associated with Henderson as journalists attempting to track the him noted the business listed as his place of employment on a LinkedIn profile.
Stoneacre quickly responded to enquiries to assure media outlets that Henderson has not been employed by it for "some time", branding his comments in the online video as "an act of hate crime and of serious distaste."
"It has been brought to our attention that an individual has posted comments that Stoneacre considers to be an act of hate crime and of serious distaste," the group said.
"We would like to reassure the public and our loyal customers that this individual is not currently employed by Stoneacre and hasn't been for some time."
Taking to Twitter to further emphasise Henderson's lack of any association to Stoneacre, group managing director, Shaun Foweather, took to Twitter to reiterate the point.
He stated: "Due to data protection, I can't comment further beyond confirming the individual is not an employee of Stoneacre and hasn't been for 12 months.
"Racism has no place at Stoneacre and all employees have a company handbook that outlines the code of conduct that's expected of them, and we would acknowledge that if a current employee acted in this manner then they would face disciplinary actions inducing dismissal.
"As this may turn into a criminal investigation, we will not be passing any more public comment as this may affect the outcome of any potential charges/trial under The Contempt of Court Act, 1981."