An expert panel from Chorley Group, Eden Motor Group, Devonshire Motors and Mitchell Motor Group is set to share some of the secrets to efficient aftersales provision in our latest AM webinar.
Chorley Group aftersales director Pauline Turner, Eden Motor Group chief executive Graeme Potts, Devonshire Motors dealer principal Nathan Tomlinson and Mick Mills, group service manager at Mitchell Motor Group are all part of our panel for the online event running from 2pm tomorrow (November 16).
The latest in our 'General Managers Guide to…' webinar series – previous episodes from which can be viewed here – will focus on enhancing workshop efficiency.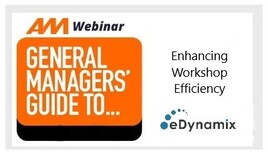 It will also feature insight from event sponsor eDynamix, with stratgegic account director Steve Ure also joining the panel for the discussion, which will be hosted by AM news and features editor Tom Sharpe.
And after a year that saw Turner refer to the September surge of aftersales work as a "tsunami", streamlined processes have never been more important in the pursuit of profitability.
Among the topics set for discussion will be:
Advice on how to maximise the efficiency of your workshop.
Tips on maintaining and harnessing customer data.
The role of digital tools in streamlining customer service.
Ramp-up the volume: how to tap into an older car parc.
Giving a glimpse of the success of Mitchell Group's aftersales operation Mills told AM that a streamlined showroom set-up could be a key strength.
"Having scale and a streamlined process is a real strength of ours. I have three great aftersales managers, but the benefit of having one large workshop catering for the business is a huge bonus," he said.
"It's been an interesting year, with its peaks and troughs, but we're performing well. Our Skoda operation achieves 130% absorption and as a group we're at about 100%."
"The main headache for us now is the volume of traffic starting to head to Cheshire Oaks as part of the early Christmas rush. It can make access a bit of an issue."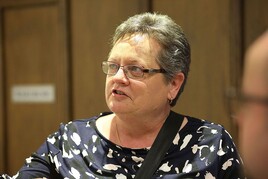 Earlier this year, Turner told AM how the business had expanded its aftersales operations with the addition of two additional MOT bays in a new standalone aftersales and vehicle preparation centre at the group's new MG dealership in Chorley.
The business has also been attempting to mitigate against the impact of peaks and troughs in aftersales business seen in 2021 using customer data and discount promotions.
Tomlinson discussed the importance of customer retention, and the conversion of amber work into retained business, in a recent aftersales-focussed feature for AM magazine.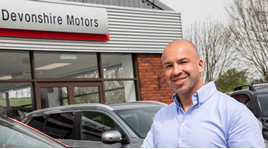 Describing one of Devonshire Motors strategies to ensure retention, he said: "We aim to have all our customers on a three-month VHC cycle so that as well as an annual service we see them for four VHC visits across the year too."
To register for the AM General Manager Guide to enhancing workshop efficiency webinar, click here.