Car retailers across the UK have been alerted to more "overnight changes" to the plug-in car grant (PiCG) which deliver a further "double whammy" of reductions for electric vehicle (EV) buyers.
The grant has been reduced from £2,500 to £1,500 and the value of vehicles eligible for the funding assistance reduced from £35,000 to £32,000 just seven months after earlier cuts were criticised by AM100 dealer group bosses.
Today's move follows a warning from Department for Transport's Office for Zero Emission Vehicles (OZEV), in May, that more "overnight" changes to plug-in car grant (PiCG) EV incentives were likely as part of a "managed exit" from Government subsidies for zero emission vehicles.
OZEV said at the time that it was "unlikely to be able to provide additional notice" to changes given the need to manage the grant budget "on behalf of taxpayers and future grant applicants."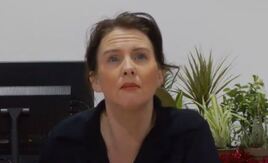 Commenting on today's changes, Transport Minister Trudy Harrison said: "The market is charging ahead in the switch to electric vehicles.
"This, together with the increasing choice of new vehicles and growing demand from customers, means that we are re-focusing our vehicle grants on the more affordable vehicles and reducing grant rates to allow more people to benefit, and enable taxpayers' money to go further.
"We want as many people as possible to be able to make the switch to an electric vehicle, which is why we will also be introducing new rules to make it easier to find and pay at chargepoints.
"This will ensure drivers have confidence in our charging infrastructure, as we look to reduce our carbon emissions, create green jobs and level up right across the UK."
Last week AM reported on Harrison's assertions - voiced at the CoMoUK conference - that the UK must move away from "20th century thinking centred around private vehicle ownership" and towards shared mobility.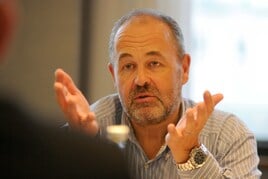 Robin Luscombe, the managing director of Suzuki and MG Motor UK retailer Luscombe Motors, described today's unannounced changes to the PiCG as "a double whammy".
He told AM: "The reduction from £35,000 to £32,000 will have quite a big effect because a lot of EVs are now priced just under £35,000 after earlier changes to the grant.
"In our world it means that the MG5 estate car has just gone up by £1,000 overnight, while the newly-launched ZS EV will go up by £2,500."
Government's' continued changes to the PiCG fly in the face of calls from the Society of Motor Manufacturers and Traders (SMMT) who want increased support for potential EV buyers in a subsidised model that might reflect successful schemes operated in Norway and Germany.
Luscombe said that the continued reduction of the UK's PiCG will mainly impact the "man in the street".
"The reality is that most new EVs are being bought be fleet operators who benefit from a number of other tax breaks," he said.
"The person that will lose out here – as is often the case – is Mr Middle England, the retail EV buyer who will not benefit from BIK or corporation tax breaks."
Luscombe, whose business recently secured orders for 280 MG electric vehicles (EV) in a single week, said that franchised retail customers with EVs on order should not lose out as a result of government's latest PiCG cuts.
Grant claims should be made at the point of order, he said, and would still be honoured.
Among other changes to PiCG funding, Government the DfT today announced that grant rates for the plug-in van grant will now be £5,000 for large vans and £2,500 for small vans, with a limit of 1,000 per customer per year.
Meanwhile, it said that measures to help boost the adoption of EVs would include the introduction new rules next year that will increase confidence in our EV charging infrastructure.
These rules will mandate a minimum payment method – such as contactless payment – for new 7.1 kw and above chargepoints, including rapids and motorists will soon be able to compare costs across networks which will be in a recognisable format similar to pence per litre for fuel and there will be new standards to ensure reliable charging for electric vehicle drivers.
Government claims that its funding to support the transition to zero emission vehicles totals £3.5bn, including a recent £350m cash injection to support the electrification of UK vehicles and their supply chains, as part of a £1bn overall commitment, and a further £620m for targeted EV grants and infrastructure, with a focus on local on-street residential charge points.