The Department for Transport's Office for Zero Emission Vehicles (OZEV) has warned car retailers there will be more "overnight" changes to plug-in car grant (PiCG) EV incentives as part of a "managed exit" from Government.
OZEV representatives confirmed that the UK Government intends to axe the PiCG completely in a meeting with National Franchised Dealers Association (NFDA) and conceded that future changes should be expected without warning.
While the current grant has been extended until 2022/23, dealers were told that future changes would follow a similarly rapid delivery after March's £500 cut to the grant – and accompanying £15,000 reduction in the price cap for vehicle eligibility – which were criticised for their "overnight" imposition.
The Government said that relatively low levels of demand when the PiCG was first introduced meant they were able to give advance notice of rate changes.
However, with increasing demand, a very short notice period ahead of the grant rates in March 2020 led to a very large spike in orders between the announcement and changes coming into effect and the "Government has a responsibility to manage the grant budget and to deliver value for money for taxpayers".
OZEV has stated they will continue to "keep the plug-in grants under review and all grants are subject to future changes".
They also confirmed they are "unlikely to be able to provide additional notice" given the need to manage the grant budget "on behalf of taxpayers and future grant applicants."
As part of the discussions with franchised car retailers last week OZEV officials also sought to clarify details of the new £35,000 cap on the eligibility of EVs for the PiCG.
It stated that the new cap price did not include any "any non-standard option fitted by the manufacturer or dealer which does not affect the capacity of the battery, drivetrain configuration or maximum net power".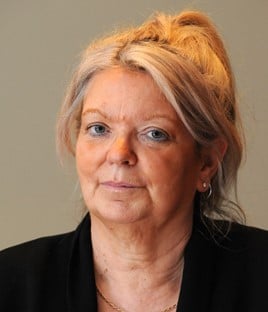 Commenting on the outcome of retailers' discussions with OZEV representatives, NFDA chief executive Sue Robinson said: "NFDA has been working closely with the Government's Office for Zero Emission Vehicles over the past years, especially, since the launch of our Government co-funded Electric Vehicle Approved accreditation scheme and the development of our EV working group.
"Today's session proved extremely useful in providing retailers with further clarity around the plug-in grant, including details on the definition of price cap which not all dealers are aware of. We encourage our members to read this information carefully and contact us if they require any guidance.
"Going forward, we will continue to work closely with OZEV to best represent our members' interests and, in turn, provide franchised dealers with clear and timely guidance."
Car retailers recently responded to the UK Government's changes to the PiCG in an AM News Insight feature exploring the issue.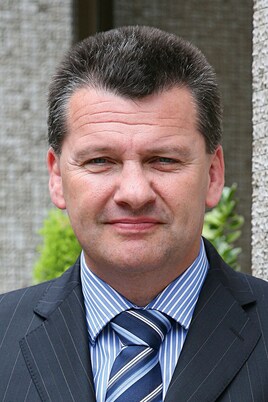 Cambria Automobiles chief executive Mark Lavery said that the changes had "completely undermined what the Government is trying to do" with its 2030 ban on the sale of new petrol and diesel cars.
He said that the sudden imposition of new changes had seen retailers forced to "pull the rug out from underneath" EV customers with no notice.
Alex Domone, chief operations officer at Snows Motor Group, said changes suggested that the views of retailers and customers had been disregarded.
He said: "I don't think the retail sector has a voice. I think it's a political game of chess being played by politicians and we're just expected to keep on doing what's expected."
Today (May 17), Cox Automotive insight and strategy director, Phillip Nothard, suggested that a new EV grant was need to help stimulate the adoption of alternative fuel vehicles (AFVs) among car buyers in the used sector.
Cox pointed to a recent consumer survey in partnership with Regit, which showed an apparent demand for EVs.
Most respondents acknowledged that they will one day be driving electric, with one-quarter stating they will do so by 2025 and a further 45% by 2030.
However, stumbling blocks remain, notably price (72%), range (66%), and charge times (61%).
Nothard said: "The UK needs to make its position on EV crystal clear for consumers and lean on the used market to help give motorists their first EV experiences, driving wider adoption across the country, which, in time, will undoubtedly be reflected in an improved position for new EV sales as the country continues to build its EV infrastructure.
"Perhaps a government grant for buyers of used EVs could positively impact EV adoption sooner and benefit the manufacturers of new ones.
"Wholesale buyers can help by specifically seeking out EV stock and ensuring a reliable supply to consumers, promoting continuous EV uptake as well as reaping rewards commercially."