Luscombe Motors managing director Robin Luscombe is living a car sales "dream" after record 2020 financial results were followed by the sale of 280 MG electric vehicles (EV) in a single week.
The Leeds-based Suzuki and MG franchisee has reported turnover up by 69.7% to £34.7 million and profit before tax which soared by 350.6% to £1.6m in its annual financial results to May 31, 2021 and has seen the strong momentum of trading after the first COVID-19 lockdown continue.
Following the success – built on retention of a 5% return on sales figure – a second staff profit-share bonus has just been paid to the staff in 2021, taking the bonus so far to over £1,500 per person.
Luscombe told AM: "It's wonderful to be able to share the fruits of everyone's efforts - it reinforces the culture of a true family business, where staff and customers are treated like family.
"We certainly couldn't have done it without a great team. That's what makes it all worthwhile."
Despite officially bringing an end to its Mitsubishi sales operation, Luscombe told AM that September had been "phenomenal" for his business, with a bumper MG fleet deal proving to be the cherry on the cake of an extremely strong trading period.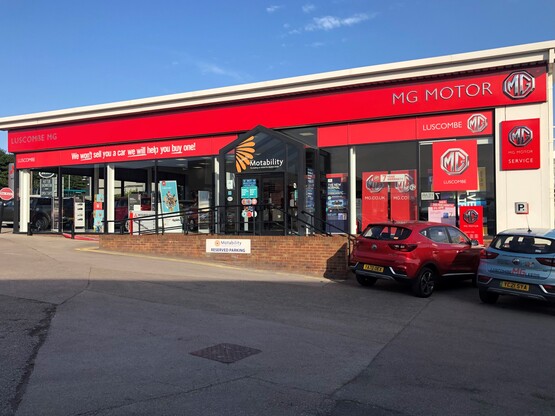 The business, which became and MG franchisee as COVID-19 pandemic gripped the UK last year, has secured a massive order for 280 MG5 EVs, destined for use as Uber private hire taxis.
Luscombe admitted that Tesla's 100,000 car fleet deal with Hertz may have stolen the global headlines lately, but suggested the success of his MG fleet business had left him in dreamland.
The business win follows Luscombe's January recruitment of Tim Whitworth as its national fleet business manager for MG in January.
"Tim has an extensive network in the fleet world, and MG is the perfect car for business use - great value, low running costs, clean, and very tax efficient - so we couldn't have timed it any better," Luscombe said.
"We have the cars and the funding options, and whilst it might not be as big as the Tesla deal, 11 years' ago when I opened the business, I would never have dreamed of selling 300 cars in a week."
Luscombe Motors's annual results statement revealed that the MG Motor UK franchise – currently the UK's fastest-growing car brand – had "exceeded expectations" in its first year of trading.
The group also revealed that it was building cash reserves as it eyed future growth following its recent record results.
It said: "The group will continue to evaluate local market and property opportunities in its area of influence to enable further growth.
"This could be through additional franchise opportunities or from expanding the existing site.
"In addition, the business will continue to invest in digital marketing.
"In preparation for any opportunities that arise the company continues to build up its liquid cash reserves."