Long-lasting automotive supply chain issues look set to be triggered by Russia's invasion of the Ukraine as Jaguar Land Rover (JLR), Skoda, Stellantis and VW felt the conflict's impact.
Reassurances to car retailers that vehicle supplies triggered by shortages of semiconductor microchips could recover by Q3 or Q4 this year were in grave doubt as the implications for Ukraine's heavy industry and of sanctions on Russia became clearer.
One car retailer, speaking to AM this morning (March 3), said: "Our manufacturer partners have been living in the hope that things will return to normal in Q3 or Q4 from a supply point of view. With all that's going on now, it's not hard to look at things and say that's completely off-the-cards."
Earlier this week Volkswagen revealed that it would be halting production at two electric vehicle (EV) plants in Germany after Russia's invasion of Ukraine impacted component supplies.
The move will impact production of VW, Audi and Cupra EVs.
Skoda, meanwhile, has reduced production of its Enyaq EV at its Czech plant.
Volkswagen and JLR also stopped exporting cars into Russia as a result of the impact of sanctions.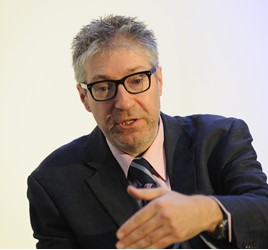 'Far greater' supply implications
Birmingham Business School professor, David Bailey, told AM that the repercussions of the conflict are likely to increase.
"One big issue for both manufacturers and retailers will be that on further rises to gas and oil prices, which will effect manufacturing and cost of living," he said.
"But the impact on manufacturing – coming in the wake of pre-existing semiconductor shortages – could be far greater than that we have currently seen."
Bailey said that Russia's position as the major supplier of Neon – used in the production of semiconductors – and around 45% to 50% of the Palladium used to produce catalytic converters would be affected.
"Ukraine has its own automotive industries, working in the highly intensive production of components like wiring looms," he added.
"The impact on this production will be seen very soon and is likely to be ongoing."
Bailey suggested that OEMs' decisions to stop importing vehicles into Russia was connected to the collapse in value of the rouble.
"It is almost impossible to price cars for such a volatile currency", he said.
Stellantis is one of few European car brands with a manufacturing facility in Russia, having planned to begin producing light commercial vehicles (LCVs) for export at Kaluga, about 120 miles south of Moscow.
Earlier this week a Stellantis spokesperson told AM that the OEM "currently see no impact on our business operations in the UK" but would "continually monitor the situation".
Pledging support
Stellantis is among car manufacturers now pledging support to Ukraine.
Today it pledged to donate €1 billion to humanitarian cause in the country.
Porsche has followed suite with the donation of an identical sum.
Peter Vardy Group, meanwhile, has said that it will donate 10% of its March profits to humanitarian causes in Ukraine as Pebley Beach Group has also established itself as a hub for donations to the region.
Pebley Beach managing director, Dominic Threlfall, said: "Your help is needed by my staff. We have a number of Ukrainian employees. They are gathering items to send back home to help families/friends and wider community."