Car retailers have been told that the only way they can avoid rising energy costs in a potential crisis resulting from the war in Ukraine is to go "off grid".
Soaring energy prices were already hitting businesses hard prior to the lifting of Government energy price caps planned for the end of this month and October, with sanctions against Russia now looking to exacerbate the issue.
The US, UK and EU are all taking measures to cut their reliance of Russian hydrocarbons to generate their energy and the impact in the short and long-term could be dramatic.
Just a week into the Ukraine conflict the UK National Balancing Point (NBP) benchmark soared to an all-time high of 500p per therm and further increases are likely.
One car retailer who AM spoke to said: "The cost of energy is a massive concern at the moment and the impact of the Ukraine crisis could be severe.
"I fear for businesses, especially body shops where energy consumption can be very high. It's a really worrying time."
AM investigated the impact of rising energy costs in a recent News Insight feature in which businesses were told to keep close tabs on their energy consumption throughout the day and night in order to cut costs through minimising their usage.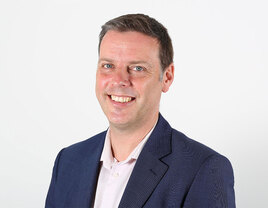 But speaking to AM this week Darren Riva, the chief executive of Journey Energy Solutions, said: "Realistically, the only way for car retailers and other businesses to ensure energy savings is to go off the grid."
Journey specialises in helping business to transition to renewable energy sources, spreading the cost of implementation to ensure cost savings from day one.
Riva said: "In recent times the conversation has been very much about carbon reduction, but that is very much shifting back towards cost savings as energy prices rise.
"The only way to do that is by reducing your reliance on electricity and gas.
"With energy prices what they are – and set to rise further – the returns from implementing sustainable energy sources are growing and coming far quicker."
Riva said that Journey could realise savings on lighting of 30% to 40% from year one, with saving immediately available from other technology such as solar panels.
The cost of fitting solar was normally spread across eight years, he said.
"People that are worried about their business might not see these as core technologies, but that is now changing," he said.
"Renewable energy could be a lifeline to some businesses in the months to come."