Car retailers will have their energy bills capped as part of a six-month business support plan outlined by Business Secretary Jacob Rees-Mogg today (September 21).
Following on from Prime Minister Liz Truss' announcement earlier this month that Government would cap household costs for two years and offer businesses support for six months, the Business Secretary revealed further detail of the level of support.
The new 'supported wholesale price' is expected to be set at £211 per megawatt hour (MWh) for electricity and £75 per MWh for gas and will be fixed during October.
Rees-Mogg said: "We have seen an unprecedented rise in energy prices following Putin's illegal war in Ukraine, which has affected consumers up and down the country and businesses of all sizes.
"The help we are already putting in place will save families money off their bills, and the government's plans for businesses, charities and public sector organisations will give them the equivalent level of support.
"This, alongside the measures we are taking to boost the amount of domestic energy we produce to improve both energy security and supply, will increase growth, protect jobs and support families with their cost of living this winter."
'Petrified' businesses
Chancellor of the Exchequer Kwasi Kwarteng said the support was aimed to "stop businesses collapsing, protect jobs and limit inflation", adding that plans to boost home-grown energy supplies would "bring security to the sector, growth to the economy and secure a better deal for consumers" in the longer term.
National Franchised Dealers Association (NFDA) chief executive Sue Robinson welcomed Government's energy bill support measures for business, stating that the cap would reduce the chances of job losses and business closures.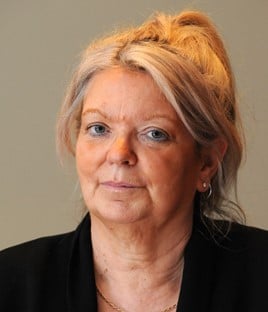 But she highlighted a need for more to be done, stating: "Whilst six months of Government support to combat the energy crisis is invaluable to our members, NFDA is concerned that energy prices will remain at this unsustainable level beyond this six month support period, therefore we urge government to consider extending their support to a year, offering the energy market time to stabilise."
In the near-term news of the Government support should ease some of the anxiety on automotive businesses as the sector heads into a winter which threatens to impact viability through soaring costs.
Speaking to AM for a special News Insight feature in the latest edition of AM magazine, Livingstone Motor Group managing director Andrew Iverson said some of his suppliers were "petrified" about the prospect of soaring energy prices.
Devonshire Motors dealer principal Nathan Tomlinson, meanwhile, said a September renewal of his business' energy contacts would have brought price increases in gas, of circa 250% and electricity of 350%.
Tomlinson added: "You can probably invest yourself in energy and resource management and make more impact on the bottom line than you can by intense involvement in the day-to-day operations."
Government's plan
Under the Government's new energy price support scheme, non-domestic customers on existing fixed price contracts will be eligible for support as long as the contract was agreed on or after April 1.
Customers entering new fixed price contracts after October 1 will receive support on the same basis, a statement said.
Businesses on default, variable tariffs will receive a per-unit discount on energy costs, up to a maximum of the difference between the Supported Price and the average expected wholesale price over the period of the Scheme.
Government said that the amount of this maximum discount is likely to be around £405/MWh for electricity and £115/MWh for gas, subject to wholesale market developments.
It added: "Non-domestic customers on default or variable tariffs will therefore pay reduced bills, but these will still change over time and may still be subject to price increases."
For businesses on flexible purchase contracts, typically some of the largest energy-using businesses, the level of reduction offered will be calculated by suppliers according to the specifics of that company's contract and will also be subject to the maximum discount.