The National Franchised Dealers Association (NFDA) has suggested that promotion of "exciting career opportunities" in automotive retail can ease young people's anxiety about their future careers.
Respondents to a survey conducted among 804 18 to 24-year-olds by the NFDA's Drive My Career (DMC) employment initiative found that 71% are worried the economic crisis will affect their day-to-day life and 69% think it will also impact their long-term future.
But 79% are aware of job opportunities in the automotive industry and among respondents who are currently unemployed, 84% are looking to start a career in the near future with digital marketing and communications (22%), technician (16%), and logistics (13%) roles among their favoured routes into the sector.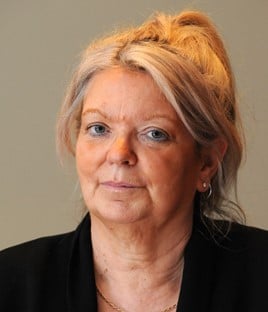 NFDA chief executive Sue Robinson said: "Young people are clearly concerned for their future job prospects, given the current state of the economy.
"At NFDA, we are committed to helping young people launch their career in the automotive sector."
DMC's recent survey, entitled 'Economic Crisis: how will this impact my career?', found that 70% of respondents think the UK's current economic issues will have an affect their ability to find a job in the next five years.
It revealed that there is a strong pipeline of young talent actively considering a career in the sector, however, with 84% are looking to start a career in the near future.
AM recently heard inspiring stories of young people starting out on a career in automotive retail in an episode of the AM News Show podcast recorded in partnership with NFDA Drive My Career.
JCT600 head of colleague experience Nicola Tordoff-Sohne, Aston Martin Leeds apprentice technician Sophie Bailey and Mercedes-Benz Sheffield apprentice service advisor Ben Collinson to discuss the reality of a key route into the sector for the next generation of automotive talent.
DMC's survey also shows positive signs for its efforts to raise awareness of careers in the automotive industry.
Most respondents were already familiar with Drive My Career (68%), highlighting strong brand recognition for young automotive enthusiasts, and felt more confident about their future career prospects after hearing about the options offered by the automotive industry (86%).
Robinson said: "Drive My Career was launched by the NFDA to promote the retail automotive industry and to raise awareness of the exciting career opportunities it offers. Going forward, we will continue to work hard to enable our business leaders of the future."