Government has reasserted its plan to ban the sale of new petrol and diesel cars from 2030 as it started electric vehicle (EV) sales mandate consultation as part of a Powering Up Britain strategy to transform the UK's energy infrastructure.
Energy Secretary Grant Shapps committed £381 million to electric vehicle (EV) charging infrastructure improvements as he announced the start of consultation over an EV sales mandate as part of the wide-reaching energy strategy today (March 30).
Shapps also stated that the UK government would not be following the EU in passing an exemption for synthetic e-fuels as it pursued its net zero emissions goals.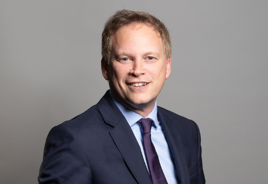 "We are not in Europe, we don't have to do what Europe does," Shapps said. "We've always been more forward leaning on this stuff than the EU."
Government's proposed minimum EV sales target begins at 22% in 2024, increasing to 80% in 2030 reaching 100% in 2035.
The proposed minimum EV target trajectory for new vans sold begins at 10% in 2024 and reaches 70% in 2030 on the way to 100% in 2035.
Only vehicles with a zero emissions range of over 120 miles will be covered by the mandate.
Smaller-scale OEMs which sell less than 2,500 vehicles a year will remain exempt from the legislation until 2029, however.
In a statement accompanying today's launch of the Powering Up Britain strategy, the Government said that the proposed EV production mandate for carmakers would "provide certainty to the sector and boosting the market of second-hand electric vehicles".
It said reducing carbon emissions in the transport network will be key to reaching net zero.
As a result, a further £381m has been pledged to EV charging infrastructure through the launch of the Local Electric Vehicle Infrastructure fund, along with £15m for the On-Street Residential Chargepoint Scheme to help install tens of thousands of new chargers across the country.
Elsewhere in today's energy plans, the government announced ambitious plans to scale up affordable, clean, homegrown power in a bid to boost the country's energy security and independence. 
Carbon Capture Usage and Storage initiatives announced in the Chancellor of the Exchequer Jeremy Hunt's recent budget will result in negotiations to rollout the first Carbon Capture clusters in the UK's industrial heartlands, building on £20bn CCUS funding.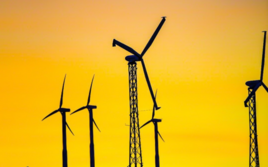 A £160m commitment is being made to the UK's emerging floating offshore wind industry, meanwhile, as the first tranche of new green hydrogen production projects under the £240m Net Zero Hydrogen Fund also get underway.
A budget of £205m will aim to encourage investment in renewable energy as the newly-launched Great British Nuclear project launches a competition to select the best Small Modular Reactor technologies for development by this Autumn.
At a household level, The Great British Insulation Scheme, a rebranded ECO+, will aim to upgrade 300,000 of the country's least energy efficient homes while a new £30 million Heat Pump Investment Accelerator is designed to leverage £270 million private investment to boost manufacturing and supply of heat pumps in the UK.
The Boiler Upgrade Scheme, which offers a £5,000 grant to anyone buying a heat pump, will also be extended to 2028.
Commenting on the Powering Up Britain strategy, Prime Minister Rishi Sunak said: "When global energy supplies are disrupted and weaponised by the likes of Putin, we have seen household bills soar and economic growth slow around the world.
"We have stepped in to shield people from its worst impacts by helping to pay around half the typical energy bill. But we are also stepping up to power Britain and ensure our energy security in the long term with more affordable, clean energy from Britain, so we can drive down energy prices and grow our economy."