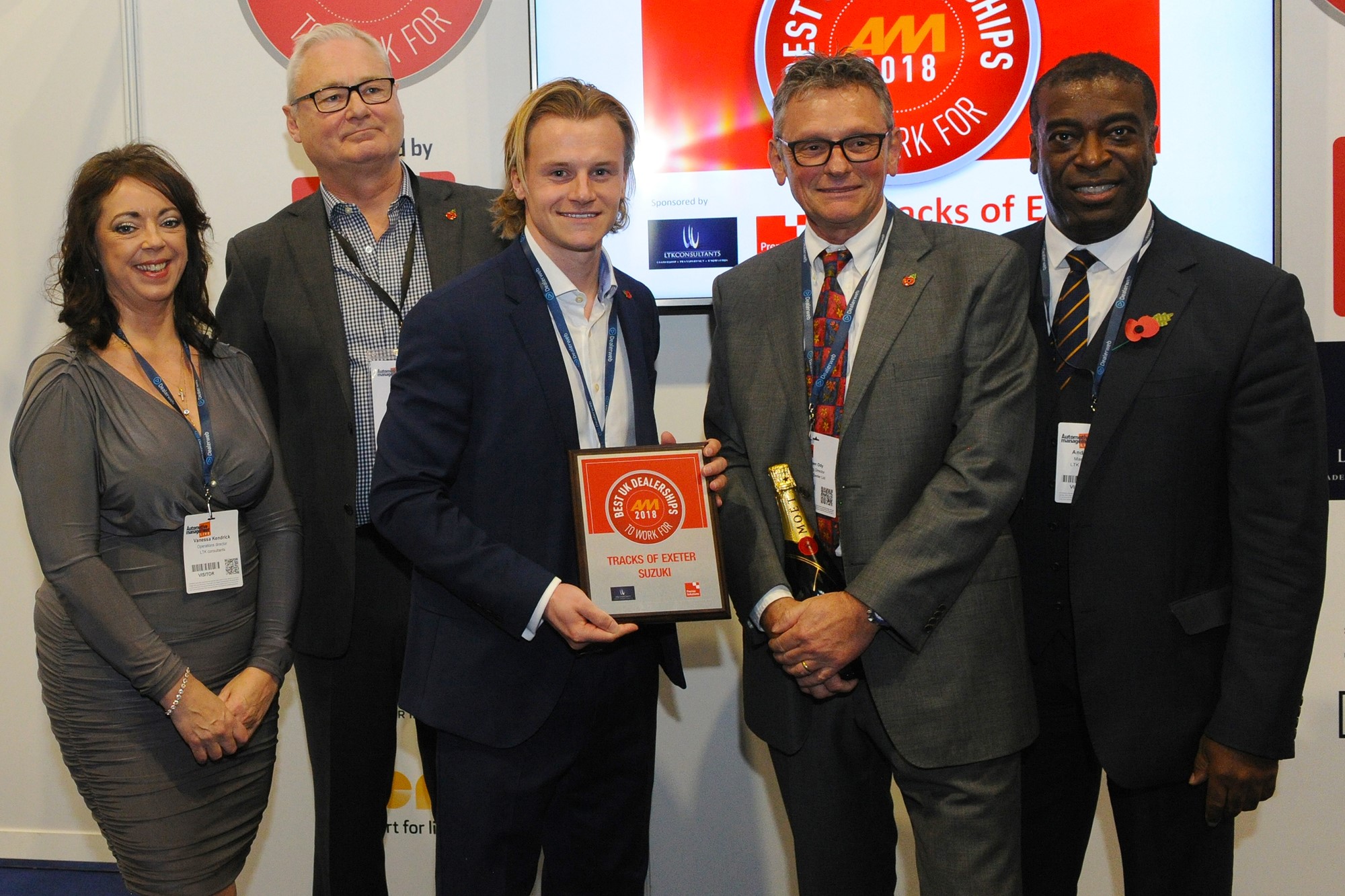 Tracks of Exeter managing director Stephen Ody (second from right) and marketing manager Harry Ody (centre) receive the award from sponsors Premia Solutions' sales and marketing director Ian Simpson (second from left), and LTK Consultants' managing director Andrew Landell and operations director Vanessa Kendrick
The experience and service this Suzuki dealership offers customers is reflective of the great atmosphere and happy work environment within the dealership, said founder and managing director Stephen Ody.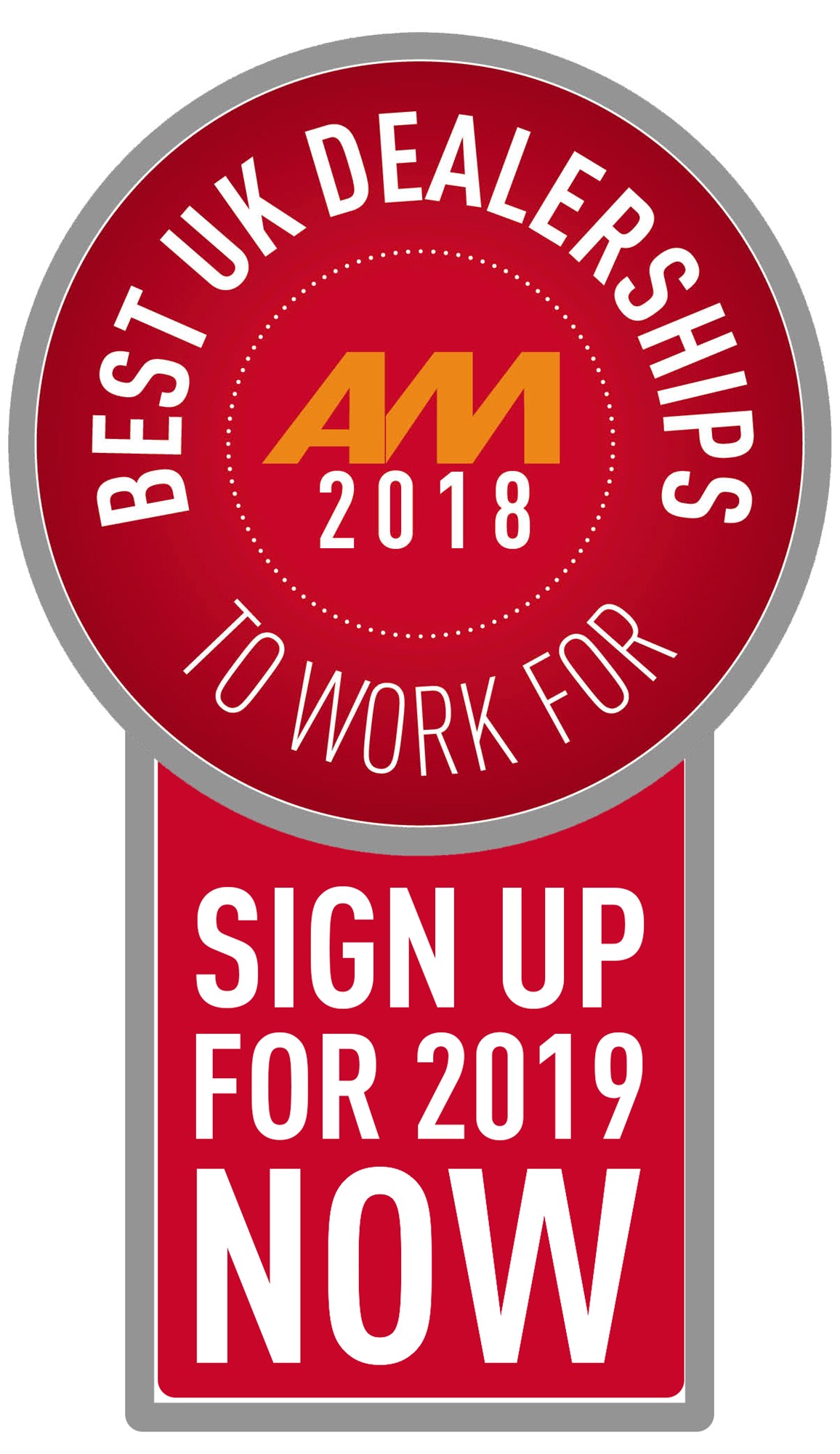 Staff are driven to be customer-focused and are empowered to take important decisions, but Ody has an open-door policy and leads from the front.
Departments cooperate effectively and help each other through challenges, but just as importantly have fun together. In summer months, staff can use the on-site barbecue to cook lunch, at other times there is a well equipped kitchen and television for breaks.
Ody often buys staff lunch on Fridays, and he presents prizes each quarter to the top-performing sales executive and to the executive or service adviser with the best CSI score and reviews.
Perks for all employees include birthdays as paid holiday, discounts on cars and servicing, use of company vehicles if required, use of the tax efficient Car Benefit Solutions scheme, and interest-free loans from Ody. Staff turnover is low, with five members of staff who have been with the business for more than 10 years each. However, the dealership does recruit enthusiastic but often inexperienced individuals to give them
the opportunity to develop their careers through dealership and manufacturer training schemes.