Castrol has launched a new marketing campaign and is offering participating independent garages the opportunity to win a bespoke package of free promotional assets to build positive awareness in their local community and attract new customers.
The winning workshop will be visited by a professional photographer, funded by Castrol, to take photographs showcasing the workshop and its staff.
The winner will receive five personalised workshop posters, a 3.5-metre indoor banner, and a digital web banner to promote the workshop in conjunction with Castrol EDGE.
Shailendra Gupte, marketing director EMEA at Castrol, said: "This is an opportunity to give back to our Castrol branded workshops, helping them take their businesses to a new level.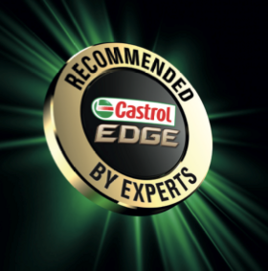 "Recent industry research found that mechanics were more inclined to recommend Castrol to customers than any other leading brand, and a third of new cars across the European Union, UK, Switzerland, and Norway leave the factory with Castrol in their engine. We're helping independent workshops harness that brand recognition to drive their own profiles, boost revenues and increase loyalty of their customers."
Castrol launched its branded workshop programme in November, to support independents operating car repair workshops in their brand awareness and revenue generation.
The Castrol Edge Recommended by Experts campaign will promote the brand's branded workshop programme, boosting awareness of garages that offer Castrol Edge
Workshops can enter the prize draw at http://www.castrol.co.uk/castrolspecialist. The winning workshop will receive personalised promotional items after May 31, 2022.