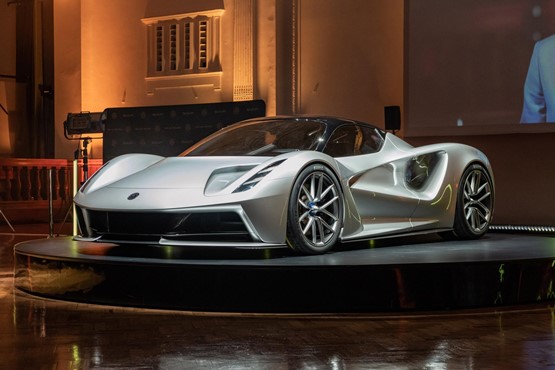 Sales of the all-new, all-electric £2 million Lotus Evija hypercar will be handled through the dealership network, according to Lotus Cars chief executive Phil Popham.
Speaking to AM at last night's (July 17) global unveil of the Evija, which Lotus believes "cements the UK's position as the world leader in high-performance, advanced technology automotive manufacturing", Popham backed his dealership network to deliver the multimillion pound EV to a new breed of affluent customer for the brand, writes Jim McGill.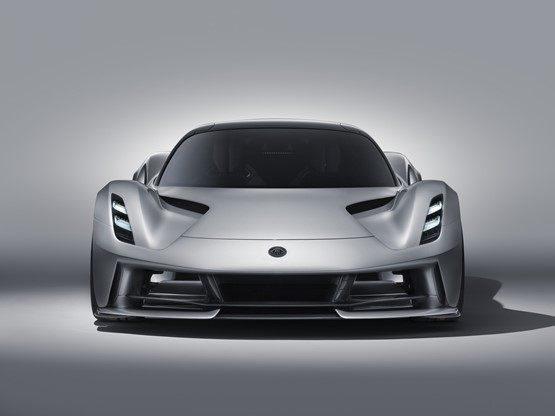 "We will actually work with the dealer, either who introduces the customer, or who is nominated by the customer, because we want to have that aftersales link through the dealer," said Popham, who took up his post at the Geely-owned Norfolk carmaker in May this year.
VIP treatement
"We will be training dealers to do that. We certainly don't think the sales will be done online. We think this group of customers is going to require a very, very personal relationship," he said.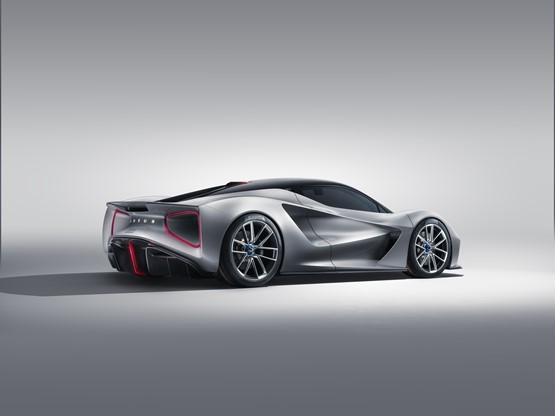 "We have taken on a new VIP sales manager, a customer car manager who will be working full-time on Evija with those new customers. We will offer customer service packages and experience packages to allow them to choose their specific needs.
"Remember, we're only talking about 130 very affluent customers around the world. Very discerning customers that we hope are actually going to drive the car, rather than just having it sitting in a garage."
And Popham revealed he has already held extensive talks with his 30-strong UK dealership base to chart out the company's short-term and long-term goals and ambition under the ownership of Chinese company Geely.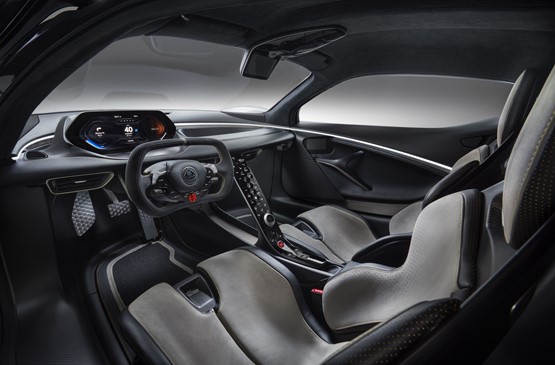 "We mapped out our plans for Evija and some other models for the near term future, and they were very well received by the dealers," he continued. "They know what the future holds for Lotus.
"Electrification is now part of our evolution, but the next sports car - which we hope to show in March - will definitely have a combustion engine.
"We shared our aspirations, our growth aspirations, a little bit of our business plan, and they walked away quite excited. But also with the realisation that they are in a partnership with us that means we're investing, and so should they be."
Expanding Lotus network
It is likely that Lotus will need to further expand its dealership network, both at home and abroad, as well as opening up more innovative routes to selling Lotus cars, according to Popham.
Endeavour Automotive's opening of a new facility in Colchester last September is the brand's most recent addition to its car retail network.
"We have a number of dealers - 30 in the UK, and 50 covering Europe - but whether I would describe them as active dealers in terms of selling, that's a different definition," Popham said. "But we will definitely need to grow our dealer network.
"However, we can be a little bit more innovative long-term in how we bring our products to market.
"I personally believe, as the team does, that the requirement to actually touch, feel and drive our cars is crucial. Especially when more and more information is being gleamed from the internet and other digital sources.
"There is a need for a physical dealership network. For us to grow at the speed and the magnitude we want, then we're going to have to be quite creative in our routes to market. I don't have all the answers to that at the moment, but we're working towards that."
Hethel's hypercar
The all-electric Evija, which will be limited to just 130 models worldwide and will be built at the company's base in Hethel.
The Evija, first unveiled as a simple design sketch at this year's Shanghai Motor Show, will aim mto vbe the world's most powerful production car, with 2,000PS and should be capable of or reaching 62mph in less than three seconds with a top speed of more than 200mph; a range of 250-miles; five driving modes; and can recharge its batteries in nine minutes, according to data published by Lotus.
Order books open today, with a deposit of £250,000 required to guarantee the car.