Nissan is set to close its Barcelona plant as it consolidates its European manufacturing operations in Sunderland as part of cost-saving measures designed to achieve a 5% profit margin within four years.
The Japanese manufacturer announced details of a restructure of its global operations this morning (May 28), following publication of its worst annual financial performance since 2008/09.
Nissan recorded a 40.5 billion Yen (£300m) operating loss in the financial year to March 31, 2020, after global retail sales volumes declines by 17.4%.
Following publication of the results this morning, Makoto Uchida, Nissan chief executive officer, set out the manufacturer's four-year transformation plan to attempt to arrest the slide.
Transformation plan
The plan aims to cut 300 billion Yen (£2.27bn) from its fixed costs and achieve a 5% operating profit margin and a sustainable global market share of 6% by the end of fiscal year 2023, including proportionate contributions from its 50% equity joint venture in China.
Uchida said: "Our transformation plan aims to ensure steady growth instead of excessive sales expansion.
"We will now concentrate on our core competencies and enhancing the quality of our business, while maintaining financial discipline and focusing on net revenue per unit to achieve profitability.
"This coincides with the restoration of a culture defined by 'Nissan-ness' for a new era."
In the UK last year, Nissan's vehicle registrations declined by 10% to 92,372 (2018: 102,637), according to data published by the Society of Motor Manufacurers and Traders (SMMT).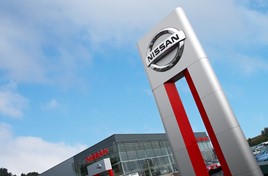 In a series of cost-cutting and rationalisation measures designed to stem losses and return its business to profitability, Nissan will now aim to "right-size" its global production capacity by 20% to 5.4 million units-a-year – achieving plant utilization rate above 80%.
Asked about any potential cuts to Nissan's franchised car retail network as a result of the "re-sizing" this morning, a spokesman for Nissan GB said only that there was "nothing in this announcement that relates to the UK retail operation".
Cut production, trim model line-up
Nissan will trim unprofitable vehicles from its global line-up as part of its plans, however, axing around 20% of its current range to take the total count from 69 to fewer than 55 models.
As well as the closure of the Barcelona plant in Western Europe, Nissan will close its manufacturing facility in Indonesia as it concentrates on its Thailand plant as single production base in ASEAN.
Alliance partners Renault and Mitsubishi, meanwhile, will increasingly share resources, meanwhile, including production, models, and technologies.
Nissan said this morning that its new product plan would see it focus on global core model segments including enhanced C- and D-segment vehicles, electric vehicles (EV) and sport cars, with the introduction of 12 models in the next 18 months.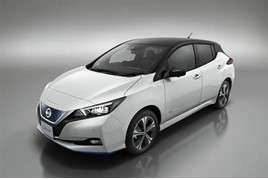 It also plans to expand its presence in EVs and electric-motor-driven cars, with more than a million electrified sales units expected a year by end of 2023.
In Japan electrified vehicles will account for 60% of sales by that time, it said.
'Nissan must deliver value'
Last week AM reported that Nissan's Sunderland plant may begin producing Renault's range of SUVs.
However, yesterday's announcement of automotive sector support from the French Government, which demanded a commitment to focus their vehicle production plans in France appeared to have jeopardised that plan.
Back in February, the Financial Times (FT) said that a Brexit contingency plan drawn-up by Nissan would see it close European manufacturing plants but drive UK market share to 20% with Sunderland-built products.
The FT said that the brand would be "doubling down" its UK operations in the event that imports were hit by World Trade Organisation (WTO) tariffs.
In today's press conference, Uchida said that delivering value "around the world" would be a central tenet of the new Nissan plan.
He said: "Nissan must deliver value for customers around the world. To do this, we must make breakthroughs in the products, technologies and markets where we are competitive. This is Nissan's DNA.
"In this new era, Nissan remains people-focused, to deliver technologies for all people and to continue addressing challenges as only Nissan can."