Seat has pledged to spend almost £4.5 billion on the electrification of its vehicle ranges by 2025 as part of efforts to create "a stronger, more innovative and more sustainable company".
The Volkswagen Group's Catalonia-based car brand set out its strategy for growth in a press conference held in the recently-opened CASA SEAT, in central Barcelona, and broadcast over the internet yesterday (July 8).
As well as unveiling the new Cupra Formentor SUV – said to be the first vehicle developed specifically for the performance brand – and the Cupra el-born electric vehicle (EV), Seat also announced plans for digital innovation and micro mobility at the event.
Seat electrification plans will see it invest five billion euros into its R&D projects by 2025 as it focuses on further electrification of its model line-up.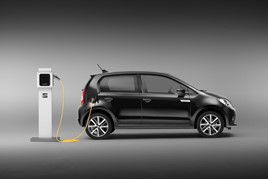 Currently, Seat has just one pure EV in its model line-up – the Mii city car – but the newly-announced investment will go towards vehicle development at its Technical Centre, as well as equipment and facilities at the Martorell, Barcelona and Components plants.
Seat president, Carsten Isensee, said: "This investment plan is our way of dealing with the future with determination and optimism, so that we will have a stronger, more innovative and more sustainable company.
"Our willingness is that Martorell will manufacture electric vehicles from 2025 onward, when the electric vehicle market will have grown."
Outlining the importance of Seat's new dual-brand appeal – with the growth and further divergence of its Cupra range – vice-president for sales and marketing and Cupra chief executive, Wayne Griffiths, told this week's conference: "Seat and Cupra are essential for the development of the company. Each one has its clear role, its own personality and attributes and addresses different customer profiles.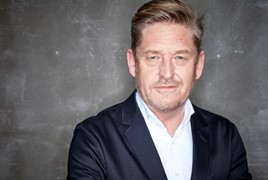 "Seat is the entry gate to the Volkswagen Group: we have the youngest customers – on average 10 years younger – and many first-time buyers.
"Cupra on the other hand, targets a new market segment that lies between the mass market and the traditional premium market.
"We are sure that there is great potential for growth among customers who are looking for the uniqueness of Cupra."
Seat's future plans include the creation of a new software development centre, SEAT:CODE, with offices in the heart of Barcelona's Rambla district.
Its creation will add a further 100 software developers to a team of 150 already employed byh the OEM to help create new digital products and solutions for Seat and Cupra.
The brand will also follow-up the launch of its SEAT MÓ mobility brand in the city with a new subscription model for its 100% electric SEAT MÓ eScooter 125 and the SEAT MÓ eKickScooter 65.
The all-inclusive service will enable access to a 100% electric SEAT MÓ 125 eScooter for days, weeks or months (including maintenance, insurance, charging), from £135-per-month.
Reflecting on the new economic climate that Seat's strategy must also accommodate, with the arrival of COVID-19 pandemic, Isensee admitted that the first half of the year has been possibly one of the most challenging in Seat's history, adding: "The 2020 and 2021 financial years were expected to be difficult and we must now add the very serious impact of COVID-19 on the automotive industry."
However, Isensee said that the Martorell plant had now almost completely returned to its pre-COVID production rate and is producing around 1,900 vehicles daily, while the Barcelona and Componentes plants are similarly close to returning to pre-Coronavirus volumes.