Order books have been opened for the Cupra Formentor SUV, the first vehicle developed specifically for Volkswagen Group's Spanish performance brand.
Almost 20,000 expressions of interest from potential customers have been attracted by the new model since March 2020 and a £500 deposit will now secure a Formentor VZ Edition and delivery of one of the first vehicles to arrive in the UK.
The new SUV, which is set to become the exclusive vehicle of Barcelona FC footballers as part of a sponsorship deal with the club based in Seat's home region of Catalonia, features a 310PS, two-litre engine and four-wheel-drive as standard.
Only 100 VZ Edition models – named after the Spanish word 'Veloz', which translates as 'Speed' or 'Fast' – will be delivered to the UK with exclusive upgrades for early orders.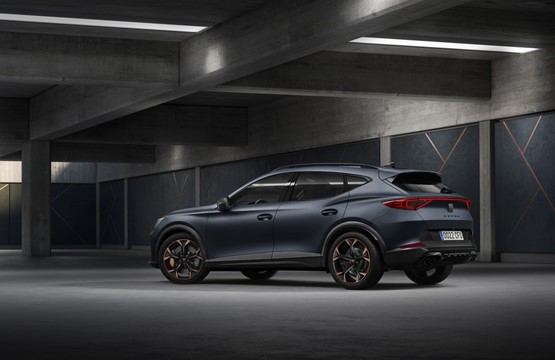 UK deliveries are expected to get underway in Q4.
Speaking to AM following the unveiling of the Cupra Formentor concept car at the 2019 Geneva Motor Show, Seat UK managing director, Richard Harrison, told AM that the expansion of the Cupra range would grow his retail network's available model range to nine vehicles.
At that time, 25 Seat retailers had invested in the Cupra corporate identity for their showrooms, which includes the appointment of a "Cupra champion", although all Seat retailers are able to sell the brand's products.
Commenting on the growing range of vehicles, and accompanying demands on space for Seat/Cupra retailers, Harrison said: "They don't all have to be accommodated in a retailer's showroom, but they do need to be made available to potential customers."