Endeavour Automotive is set to become the first UK franchisee of Geely's high-performance Polestar electric vehicle (EV) brand when it opens the doors of a new Polestar Space in London.
Polestar opened the doors of its first urban Polestar Space retail facility in Oslo last month and Endeavour Automotive managing director Adrian Wallington revealed his business's plan for its own site in a comment made in appreciation of the new facility on social media.
Taking to LinkedIn this week, Wallington said: "Wow how cool is the Polestar Space in Oslo, coming to London soon Endeavour Automotive Ltd #polestar #automotive #endeavour #london."
Endeavour chief executive, John Caney, added: "Looking forward to seeing Polestar in London with Endeavour."
In response to Wallington's message, Andrew Pilkington, head of Polestar UK, said: "Adrian, it will be great to announce the location of our London Space. Not long now before we can let people know our plans. Super excited!"
Wallington expressed a keen interest in the Polestar brand when AM visited Wallington at Endeavour's Hyundai North London dealership earlier this year.
The retail group already has a relationship with Polestar owner Geely as it holds franchises with Volvo, the London Electric Vehicle Company (LEVC) and Lotus Cars.
Earlier this year it also took on the operation of Hyundai's Westfield Stratford City retail location in a move that Wallington agreed would allow the business to become more familiar with the operation of a new urban car retail operation like that being rolled out by Polestar.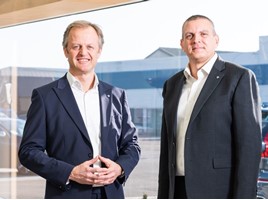 Speaking to AM early in 2019, Wallington said conversations with Polestar were "at a very early stage", but added: "It's a new retail platform with the Polestar Spaces in very high footfall places, so our experience with Hyundai could help us learn a lot in that regard."
Last month Polestar said at the launch of its Oslo Polestar Space that it had aspirations to change the face of automotive retail with its new urban sales spaces, which will be backed by an online sales platform.
It said that "Excellent customer care, non-commissioned product specialists, tailored after-care and a streamlined user journey result in a hassle-free customer experience" in its new format offering which will allow consumers to access its flagship Polestar 1 hybrid coupe, which is available to order, and Polestar 2 crossover electric vehicle (EV), which is available for reservation.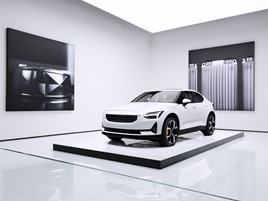 Test drives will be conducted on-site at the new Oslo facility and deliveries can be scheduled to home or office addresses and there is no held stock to try and persuade buyers away from their personalised configuration, Polestar said.
Thomas Ingenlath, the chief executive of Polestar, said: "The Space in Oslo is extremely special. The location is perfect, right at the heart of where people shop and relax, and the way this modern retail experience sits inside a historic building really reinforces our belief that great design is timeless.
"Performance for us isn't just about great driving dynamics, it is also about the experience customers have choosing their perfect Polestar and the excitement of living with it every day."
Polestar is planning a further 50 global retail locations for the coming years.
"The Polestar Space is our way of changing the face of automotive retail," said Jonathan Goodman, Polestar's chief operations officer, who spoke to AM at the Geneva Motor Show earlier this year. "With no salesmen and no vehicles on the forecourt, there is no hard sell, no requirement to shift stock and an entirely customer-focussed journey.
"Consumers will define how much they interact with the exhibits and Polestar Specialists tailoring their experience to their exact needs, not the brand's.
"Once they have found the perfect specification, seamless digital interactivity places the vehicle in the customer's app, ready to be ordered when it suits them. We will put the fun back into buying a car."