Audi, Hyundai, Peugeot and Toyota were among the best new car registrations performers as Kia accelerated its sales to finish the first month of 2022 as the UK's best-selling brand.
Kia UK this week shared its aspirations to break the 100,000 registrations mark in 2022 after defying COVID-19 disruption a stymied supply chains to deliver 90,817 new car registrations in 2021 and a record market share of 5.5%.
A month after its impressive year-end total was revealed Society of Motor Manufacturers and Traders (SMMT) registrations data showed that the Korean brand has registered 10,504 units in the UK in January – achieving its highest-ever market share of 9.1%.
The market grew by 27.5% year-on-year, overall.
Philpott's milestone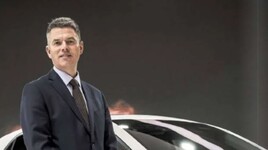 Speaking to AM this morning, Kia UK president and chief executive, Paul Philpott, said: "Our official target for 2022 is 95,000 registrations but, ask me if I believe that we will have the supply and demand to exceed 100,000 this year and I would have to say yes. I'm very optimistic for the year ahead."
Philpott is celebrating Kia's successful start to 2022 as his leadership of the brand reached a 15-year milestone this weekend.
Kia's run-out, fourth-generation Kia Sportage SUV was the UK's best selling car last month, with 3,458.
The brand launched the fifth-generation Sportage this week. It joins the brand's line-up just months ahead of the addition of a new Niro range to UK showrooms and as the brand enjoys its first full-year of EV6 sales.
Combined, these three models are expected to account for 60 per cent of Kia UK's 2022 sales.
Other brand successes
Among the other car brands celebrating sales success in January were Kia's sister brand Hyundai, Audi, Peugeot and Toyota.
Hyundai's new car registrations rose by 81.5% year-on-year, to 5,624, after it grew registrations by 4.23% last year.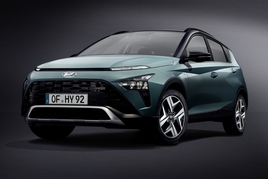 A first full year of new i20 hatchback and Tucson SUV sales, an updated Kona and the newly-introduced Bayon compact crossover all played a part in its growth during the period.
Audi's registrations grew by 30.1% as it outsold its premium car brand rivals with 8,567 deliveries last month.
The brand is re-asserting its sales dominance after finishing 2021 as the sector's best-selling premium brand in a year which brought the introduction of its new etron GT and Q4 etron electric vehicles (EV).
At Peugeot, sales rose by 37.8% to 4,038 in January, following a 6.9% rise in 2021, as Toyota registered 8,030 vehicles to end the month 77.9% up year-on-year.
Peugeot's new 308 hatchback is sure to play a key role in its 2022 growth, while Toyota has added a key volume player in its new Yaris Cross crossover.