MG Motor UK has told its franchised car retailers to stop taking orders for new petrol vehicles after "unprecedented demand" saw it fill its 2022 sales quota by the end of February.
In a communication sent to retailers this morning, the brand's commercial director, Guy Pigounakis, revealed that the brand – which also specialises in affordable electric vehicles (EV) – had become overwhelmed by consumer demand and was still attracting orders in excess of 300 orders a day.
Pigounakis said: "Whilst on one hand we are all celebrating the unprecedented success we are enjoying, we cannot carry on accepting orders that in all likelihood will see delivery dates stretching out to early next year.
"To that end we are introducing a number of initiatives that will control order intake and maximise our joint profitability in these unusual circumstances."
Describing the steps taken to prevent lead times extending further, Pigounakis added: "The first of these will be effective from 1st March at which point we will temporarily suspend our ability to place new orders for petrol engine cars."
Pigounakis urged retailers to sell petrol cars from pipeline orders.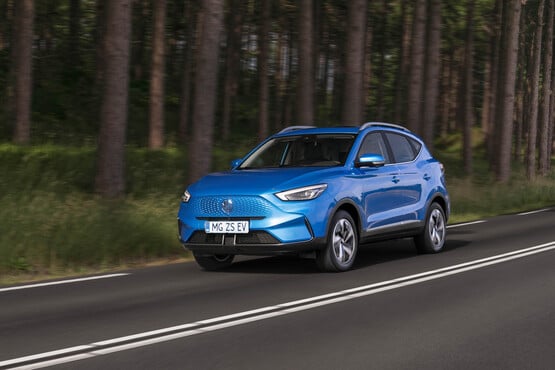 Sales of EVs and plug-in hybrids (PHEV) models will be continuing, he added.
In 2021 MG grew its UK retail network with the addition of 40 new dealers as its registrations swelled by 66.2% (to 30,600) after adding the flagship HS SUV and MG5 SW electric estate car to its line-up.
One retailer who spoke to AM said: "If they were targeting 40,000 to 45,000 registrations in 2022 and have reached that by the end of February then it's clear that they needed to take action.
"In a normal market it would be hard to pluck more production out of the air, but in the current climate it would be impossible to respond to that level of demand."
While more established MG retailers may be relaxed about the steps taken by the brand thanks to plentiful order banks, new entrants to a growing retail network may not be in such a fortunate position.
Over 40 new franchised partners have joined the MG network over the past year.
Attempting to reassure the network's newcomers in his statement, Pigounakis said: "If you are a new dealer with little or no pipeline stock please be assured that we are taking special actions to ensure that you receive supplies commensurate with your opportunity."
AM has approached MG for a comment.