The MG Motor UK franchised car retail network will have capacity to fulfil the brand's future target "in excess of 90,000 sales" by the end of 2022, says commercial director Guy Pigoukanis.
Speaking to AM as the Chinese-owned OEM launched its new MG4 electric vehicle (EV) at Bicester Heritage this week, Pigoukanis revealed that the further appointment of around 15 "high quality dealers" by the end of the year would place the business well to meet its future growth aspirations.
"When you are a challenger brand the reality is that where you don't have representation you don't sell cars," Pigoukanis said.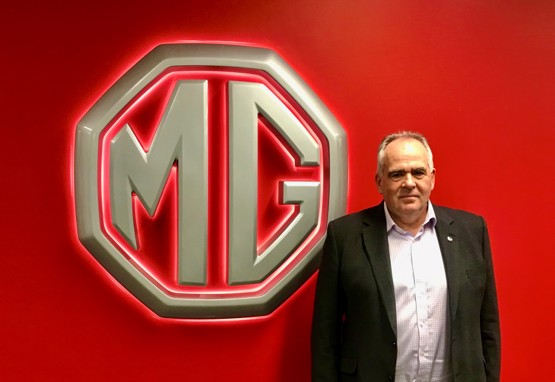 "I don't subscribe to the mindset of other brands who feel that if they slim their network from 160 to 100 sites they will still achieve the same sales and push more volume through their remaining network.
"It's very easy to underestimate the role dealers play in generating sales. I believe that probably more than half of car buyers buy because of a relationship with a local retailer and not with a brand.
"So, we could perhaps be accused of approaching the market in a very traditional way in a sector that is changing, but I believe it's still the best formula, a tried and tested one that that is proven to work."
Soaring volumes
MG's registrations were 75.9% up year-to-date to the end of July, at 28,149 units, and the brand expects to end this year having achieved a volume of around 50,000.
Despite this Pigoukanis told AM that rival brands who may attribute the brand's success to its free-flowinbg supplies would be wrong.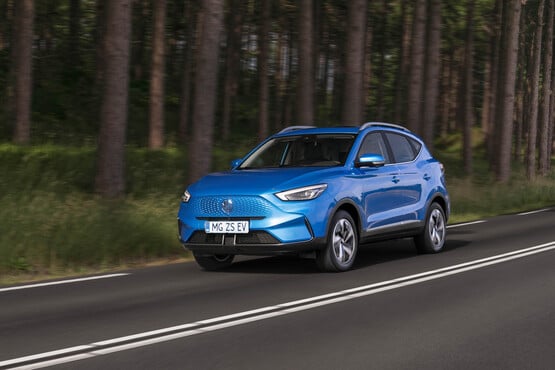 Issues with ZS manufacturing, in particular, has left the brand around 18,000 registrations down on where it might have been in a market unencumbered by component shortages and other issues.
While Pigoukanis concedes that MG cannot continue to grow at that rate indefinitely it is clear that its retailers should expect significant future growth.
And the potential of the brand, and its recent growth, has changed the conversations it has with prospective franchised partners.
He said: "Once we had to go and present to dealers but the momentum of the brand has changed that. Now MG has a choice of partners and a fantastic network of really well-run franchised operations."
Among the AM100 groups that have joined the MG franchise in recent years are Vertu Motors, RRG, Perrys, Drive Motor Retail and Pigoukanis' old employer Richmond Motor Group.
The new MG4 EV
Those businesses will welcome the arrival of the new MG4 hatchback from next month.
Pigoukanis said that around 2,000 units of the new EV will be destined to the UK this year, describing the model as marking a "new phase" in the development of the brand.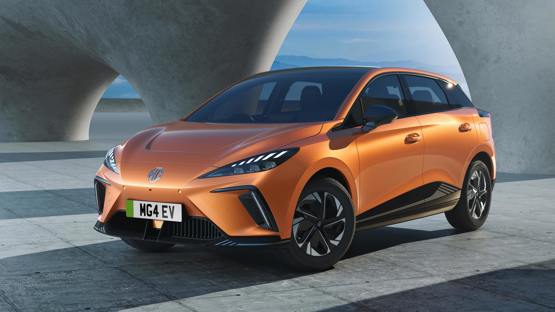 Sitting on a new chassis architecture that will underpin a number of new MG models three versions will be offered at launch, with process starting from £25,995 for the MG4 EV SE Standard Range, offering 218 miles of zero-emissions transport and a 7.7-second acceleration to 62mph.
An SE Long Range (£28,495) will travel 281 miles between charges, while the top spec and the Trophy Long Range (£31,495) will cover 270 miles.
A 449PS all-wheel-drive version capable of a sub-four second acceleration to 62mph has also been confirmed for the UK market.
Called the Mulan, the high-performance hatchback should arrive in showrooms in 2023.
Initial residual value calculations – set to be confirmed in September – suggest that MG's PCP finance offers for the MG4 will start with monthly repayments of £300 at launch.
David Allison, head of product and planning at MG Motor UK, said: "The MG4 EV is a key part of the next phase of growth for MG.
"Our new MSP architecture will enable us to offer multiple options for the rapidly expanding UK electric car market, with all choices reinforcing our reputation for outstanding design, market-leading technology, and excellent value for money."