Volvo Car UK is informing consumers of its switch to direct-to-consumer sales in June with a reminder that this doesn't mean Volvo dealerships are closing down.
A statement released today highlighted Volvo's recent developments, including launching online new car sales, its Care By Volvo subscription offer, and online OEM-approved used car sales, and added: "In June this year we'll be taking the next important step as the UK becomes our first 100% direct market when we close the UK wholesale channel.
"It is important to note that we are not closing the Volvo Cars retailers. They continue to be an important part of a seamless online and physical consumer experience."
Partners in its franchised network are shifting to agency model contracts which position them as a service provider for Volvo, which will be the retailer.
Volvo said its new approach to getting a Volvo car is designed around flexibility for the consumer, as there is a variety of funding options and regardless of whether someone visits a Volvo dealership, enters Volvo's 'urban studio' in London's Brent Cross shopping centre, use its website or the Volvo Cars app, and "everyone should get the same outstanding and meaningful experience".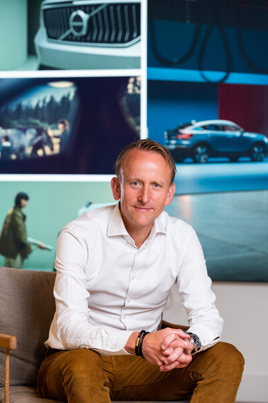 Kristian Elvefors, Volvo Car UK managing director, said: "Evolving consumer needs are the driving force behind this change. We want to provide the best possible experience for our consumers, whatever their buying preferences.
"The transformation is being undertaken in close collaboration with our retailer partners and we are confident it will deliver an industry-leading buying process."
He said it was exciting to see the progress already made as Volvo transitions into this new sales model. "So far this year, 17% of our sales have been online and direct, and they continue to grow as we move towards the completion of this transformation," Elvefors added.
Underpinned all sales is the online store, volvocars.com, providing transparent and national online pricing without haggling or hidden fees.
A centralised digital inventory system that will allow Volvo to see all stock available across the country at any given time, to help consumers locate and receive cars faster.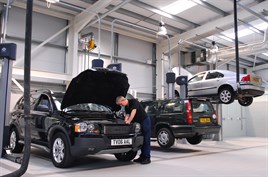 Volvo reiterated that while online consumer relationships will play an increasingly important role, its physical retailers will always be a key component, responsible for a lot of everyday contact with consumers, such as providing test drives and assisting them through the new sales process, and delivering and servicing cars.
"We are really looking forward to continuing our strong relationship with Volvo Car UK as we undergo this huge transformation," said Chris Carr, managing director and owner of Volvo Cars Shrewsbury, who was among the first to sign the new partner agreement.
"Volvo has shown willingness to listen to retailers throughout this journey and demonstrated openness. This collaboration leaves us, as retailers, in a really positive place to drive our businesses forward, while securing a fundamental role in the future of Volvo's first direct sales market."
Volvo said that investment in advanced data analytics capabilities will help it understand customers better: what they want and how it can make their lives easier.
Sweden will be the next market to switch to this model, while other markets in Europe will follow as they become ready.