Car dealers registered a "marginal" year-on-year improvement in profits during April, according to ASE – the month's average total amounting to £5,000.
In his monthly report on the performance of the sector, ASE managing director Mike Jones said that "In the current climate of significantly reduced fast start tactical activity and reduced overall new car registration levels, the result represented a good return and a base to build on for the remainder of Q2, 2019.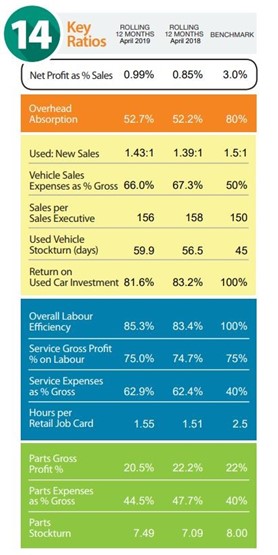 Used cars rose to a ratio of 1.43:1 as a proportion of overall vehicle sales, according to the report – up from 1.39:1 in the 12 months to April 2018.
Jones added: "It was good to see the used car return on investment bounce back from the dip below 80% at the March month-end."
Used car stock levels were reigned-in during the month, meanwhile, following an influx of pre-registrations and part-exchange vehicles the previous month, ASE reported.
Jones said that it appeared that a pattern of reduced new car registrations and an increased reliance on used volumes had been set that was likely to continue for the remainder of the year.
He said that there was nothing on the economic or political horizon to suggest that that manufacturers would increase their supply push into the UK, adding that the focus would remain on used cars as a result.
Jones added: "If you are heavily exposed to brands scaling back their volume aspirations, the year will be challenging."