Car dealerships, garages and automotive suppliers up and down the country have been working hard to support the most vulnerable in society and the nation's key workers, during the Coronavirus lockdown.
While dealership showrooms must be closed, workshops, garages and businesses that help to "keep the air, water, road and rail passenger and freight transport modes operating" are allowed to keep trading.
Many dealer groups are operating a reduced aftersales function, to enable emergency repairs and parts supply for those that need it during the crisis.
Earlier this week AM reported on Chorley Group's decision to offer a 50% aftersales discount to NHS and cay workers across the Lancashire region.
Independent garages are also contributing to the effort.
Scotland's Ash Garage has pledged its commitment to continue to carry out MOTs, servicing and repairs during these challenging times.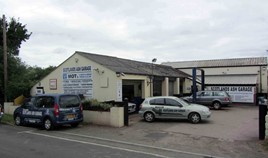 It is also offering a collection service, whereby it will pick up a customer's vehicle and drop it back if necessary, while adhering to stringent health and safety measures to ensure the wellbeing of staff and customers.
Similarly, Avia Autos in Bridgend remains open for those requiring essential travel, as it continues to offer needed services, such as MOTs and essential repairs.
Hayley Pells, the garage's proprietor, is encouraging garages and workshops to stay open to help support these customers.
With an increasing number of people working from home, AutoAdvisor.co.uk has seen a rise in mobile mechanics joining its site, who are able to perform a service and repair in a 'contactless' way with the customer.
The business is also encouraging garages to offer a collection and delivery service whereby a garage will collect a vehicle, carry out an MOT, service and repair and bring the vehicle back.
Again, this adheres to new social distancing measures as contact with the garage and customer is carried out remotely.
Mahle has reduced its minimum order value on a temporary basis to help support customers and has set up its customer services team with all the necessary tools and equipment to work from home.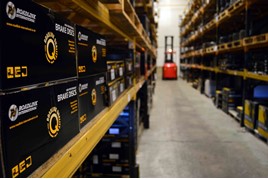 Roadlink International, meanwhile, continues to remanufacture and dispatch goods from its central distribution centre in the UK, and is encouraging customers to get in touch if they have any queries or need any support as its phone lines remain fully manned and delivery services are currently unaffected.
WAI has begun assisting motor factors that are suffering from staff shortages, with a direct supply of product to garages. The company is responding to increased demand for facemasks from motor factors and is able to provide these to companies with very short lead times.