Marshall Motors and Vertu Motors bosses Daksh Gupta and Robert Forrester have recognised the efforts of their car retail workforce to support the NHS and other key workers during the coronavirus lockdown period.
Marshall Motor Holdings will keep 62 of its aftersales operations open across the UK in an effort to support the emergency services, commercial vehicle operators and key workers during the COVID-19 coronavirus outbreak.
Days after fellow AM100 car retail group boss, Vertu Motors chief executive Robert Forrester, suggested his business was re-assessing its initial shutdown of all sites to support those still requiring aftersales support, Marshall confirmed the full scale of its aftersales re-opening.
Marshall chief executive, Gupta, said that decisions has yet to be made on the scale of the group's online vehicle service and maintenance operation in an interview with AM last week.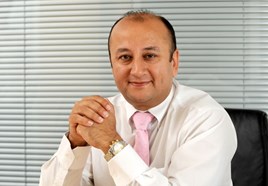 But in the later clarification on the issue of workshop re-openings, he said: "With the support of Marshall aftersales colleagues across the country, we are delighted to share that 62 aftersales operations of its car, van and truck franchises covering 21 brands across 19 counties (including six trade parts specialist operations) will remain open to provide breakdown services and vital maintenance for the emergency services, commercial vehicle operators and key workers whose jobs and transportation needs are vital to public health and safety at this time."
Gupta added: "We are immensely proud of our dedicated aftersales colleagues who want to ensure that the vehicles of those people and organisations on which the country is relying on more than ever, stay mobile and safe.
"During this period, there will be enhanced health and safety measures on these sites which will be observed by both our colleagues and our customers. Our colleagues' and customers' safety is of paramount importance."
In a video interview last week, Robert Forrester urged Vertu staff which had been categorised as "furloughed" under the Government's Coronavirus Job Retention Scheme to volunteer to help the NHS.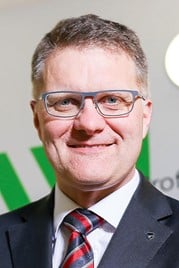 He said: "We have people who are great drivers, they have great personal skills and frankly many of them don't want to be sat at home with nothing to do.
"It's not without risk but those are risks that some of our people are willing to take."
He added: "We've already had people using transport to go around and deliver drugs for the pharmacies and we've had requests from the NHS for cars that we've been able to fulfil.
"It is fantastic to see our colleagues stepping up and showing that our values are alive even if our dealerships are temporarily closed."
Gupta said that he was "immensely proud of the many, many colleagues who have signed up to become NHS Volunteer Responders" from the Marshall business, meanwhile.
He said: "We are pleased to say that we will be doing everything possible to support them in this, such as allowing them to use company vehicles to support the NHS."