The Society of Motor Manufacturers and Traders (SMMT) has called for "dedicated support to drive a successful restart" after revealing that COVID-19 shutdowns caused a 95.4% slump in UK car production in May.
Chief executive, Mike Hawes, described May's figures as yet more evidence of why the UK automotive industry, like its global rivals, needs further assistance to deliver a strong recovery that protects its skilled workforce and the economy.
May's car production total of 5,314 was an improvement on April's 197 vehicles, but was still the worst May performance from the UK's car manufacturing sector since 1946.
The result leaves the sector's production volumes down 41.7% year-to-date, having produced a total of 324,763 cars.

Hawes said: "Government assistance so far has been vital in keeping many businesses afloat, but the job isn't done.
"Measures to boost cashflow, including additional and tailored finance schemes, tax relief and business rates deferral would deliver immediate results when liquidity is most acute.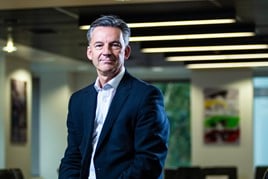 "We have to retain the highly skilled jobs the sector provides but also ensure the business conditions are competitive so we can unlock the investment that will drive long-term recovery - a green recovery - which is inextricably linked the sector's success."
Earlier this week AM reported on the SMMT's annual automotive Summit event – this year held online.
Financial Times economics editor revealed that COVID-19 has sparked a global recession brought about by a 6% contraction of economies.
While Dr Christian Dahlheim, Volkswagen AG head of group sales, indicated that car sales were recovering strongly, he suggested that the automotive sector's recovery is likely to be protracted.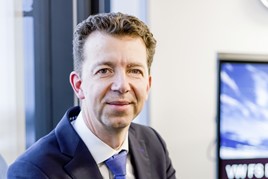 "In essence, it's a V-shaped recovery lasting until 2022," he said.
In today's (June 26) report on UK car productivity, the SMMT said that some two thirds of plants got back to business during May.
However, capacity was severely held back by social distancing requirements and reduced demand, it said, with key global markets only just beginning to reopen and the UK remaining in lockdown.
A total of 4,260 cars were exported in May, most into the EU, the US and China, and with English car showrooms not reopening until June 1 meaning that just 1,054 models were built for domestic buyers.
The SMMT said that its latest member survey had revealed that liquidity remains a major issue for automotive businesses as they seek to ramp up operations, with 70% experiencing challenges in this area.
This week it called for a Government-backed automotive sector restart package and "turbocharged" Brexit talks to kick-start the COVID-19 recovery.
A new report published by the industry body claimed that one-in-six jobs in the sector are at risk of redundancy as a third of its workforce remains on furlough under Government's coronavirus job retention scheme (CRJS).
And it called for unfettered access to emergency funding, permanent short-time working, business rate holidays, VAT cuts and policies that would "boost consumer confidence and accelerate a sustainable restart for the market and manufacturing".
The SMMT has also re-stated the need for tariff-free trading with the EU, urging the Government to "turbocharge" its negotiations to avoid an estimated £40 billion in production losses by 2025.