The Society of Motor Manufacturers and Traders (SMMT) has expressed "bitter disappointment" over the omission of an automotive sector stimulus package in the Chancellor of the Exchequer's 'mini budget'.
In an address to the House of Commons yesterday (July 8) Chancellor Rishi Sunak outlined a number of initiatives which will attempt to retain and create jobs in the UK in the wake of the economic impact caused by the COVID-19 coronavirus pandemic.
As well as a £1,000 per head payment to employers who return staff from furlough and retain them until January, a 50% off eating out scheme, cut in VAT for hospitality and tourism sector and a temporary removal of stamp duty on property purchases under £500,000 were central new policies.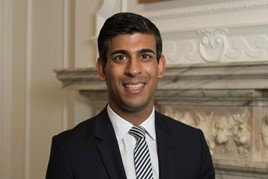 But SMMT chief executive, Mike Hawes, was among those to voice concern that the automotive sector had not been mentioned in Sunak's speech, with many anticipating that a car scrappage scheme or wider reaching VAT cut could stimulate the market.
Hawes said that the announcements to safeguard jobs and encourage consumer spending "in some parts of the economy" were welcome, but added: "It's bitterly disappointing the Chancellor has stopped short of supporting the restart of one of the UK's most important employers and a driver of growth."
He said: "The automotive sector has been particularly hard hit, with thousands of job losses already announced and many more at risk.
"Of Europe's five biggest economies, Britain now stands alone in failing to provide any dedicated support for its automotive industry, a situation that will only deter future investment.
It is now more than a month since German Chancellor Angela Merkel's coalition followed the lead set by French president Emmanuel Macron in boosting their automotive sectors in light of COVID-19's impact.
German Chancellor Angela Merkel and German Finance Minister and Vice-Chancellor Olaf Scholz doubled the administration's share of the existing purchase incentive for electric vehicles (EV) and hybrid cars, paying a grant of €6,000 (£5,370) for a pure EV in addition to an OEM-backed subsidy of €3,000 (£2,685) as part of a stimulus package worth €130 billion euros (£116.3bn) to boost its economy's recovery from the coronavirus pandemic.
The announcement came days of the announcement of scrappage scheme for car buyers in Italy and Spain and followed the French Government's offer of grants of over £6,000 and drove domestic vehicle manufacturing through a £7.1 billion COVID-19 recovery package for its automotive sector.
Reiterating his call on the UK government to take action, Hawes said: "We urgently need government to expand its strategy and introduce sector-specific measures for UK auto to support cash flow such as business rate holidays, tax cuts, and policies that provide broader support for consumer confidence and boost the big ticket spending that drives manufacturing.
"Until critical industries such as automotive recover, the UK economic recovery will be stuck in low gear."
Carwow has called for the UK Government to cut VAT for car buyers, matching the move it has made to stimulate spending in the hospitality and tourism sectors.
It said that 34% of respondents to a survey said a reduction in VAT would encourage them to buy a car right now.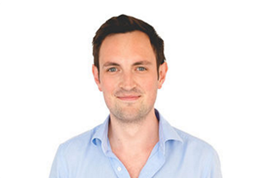 Chief executive, James Hind, said: "After a very difficult start to 2020, anything that stimulates the market is good news for consumers and the motor industry.
"However, a VAT cut for car buyers would be a much-needed catalyst to getting the automotive market back on track.
"Now the industry needs to look at alternative means of securing sales, such as offering competitive finance deals and discounted offers."
Hind added: "Government scrappage schemes in Germany and Spain have acted as powerful incentives to inspire drivers to investigate a move to cleaner, more fuel-efficient cars, and we would like to see the UK follow their example by introducing a suitable Government support package."
Thomas Brereton, a retail analyst at GlobalData, said that it was not just car retailers that would be "feeling left out" by the Chancellor's announcement yesterday.
"While some comparable sectors received lifelines, no such initiative has been announced for retail directly," he said.
"This will be particularly unnerving for non-food physical retail operators, a market which is expected to be £34.8bn worse-off in 2020 compared to 2019."
Brereton added: "The restoration of confidence is not a straightforward task, requiring greater perceived stability across multiple macroeconomic issues.
"But in the meantime, the Chancellor must urgently reconsider providing greater relief for retailers, through some combination of lower business rates, VAT rate reductions, discount stimulus packages and prolonged assistance with furloughed staff."