A Government-backed new car scrappage scheme could be set to boost the automotive retail sector with incentives of up to £6,000 to switch into an electric vehicle (EV), it has been claimed.
The Telegraph reported yesterday (June 7) that the Prime Minister, Boris Johnson, could set-out plans for the scheme in a speech already penciled-in for July 6.
The newspaper reported that the scheme would be just part of a strategy aimed at relaunching the economy in the wake of the COVID-19 coronavirus crisis.
Last week the German government announced that it will double its share of the existing purchase incentive for EVs and hybrids, paying a grant of €6,000 (£5,370) for a pure EV in addition to an OEM-backed subsidy of €3,000 (£2,685).
That announcement came less than a week after France said that it was now poised to increase the state-provided grant towards an EV purchase from 7,000 euros (£6,243) from 6,000 (£5,342).
Following an appearance on Sky News this morning, Marshall Motor Holding chief executive, Daksh Gupta called for a wider-reaching scheme in the UK, however.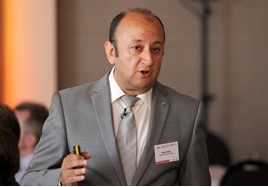 He said: "Stimulus by way of grant for all new cars would be very welcome as it would benefit all manufacturers.
"The Treasury makes 20% on every new car sold so half of that would be good for consumers and for the Treasury.
"More new cars on the road will also help towards the Government's long-term goals towards zero free emissions in 2040.
"Additional incentives to support getting older vehicles off the road would be good as well as support for buying low CO2 emitting cars."
A scrappage proposal previously discussed by the Society of Motor Manufactuers and Traders (SMMT) in the wake of COVID-19 suggests a £2,500 contribution from tax payers for up to 600,000 new vehicles and would require a budget of £1.5 billion.
The SMMT believes this would deliver a financial return of 3:1 for the UK economy.
The ICDP has said that a CO2 emissions-reducing car scrappage scheme was needed in order to avoid a perfect storm of stalled sales and soaring fines from stringent new EU regulations driving carmakers "to the edge".
The need for an OEM-backed credit-based scheme, which would close the gap between potential fines and the vast revenues lost during the COVID-19 coronavirus lockdown, was flagged-up by the ICDP in its 'clean cars for a post-COVID recovery' report.
The report said: "Without intervention in the market a recovery is likely to be protracted and this will lead to business failures amongst dealers, and potentially with manufacturers."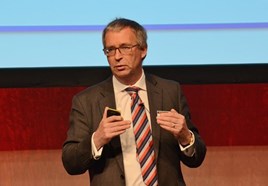 However, ICDP managing director Steve Young, last week told AM that delays to implementing an incentive plan could be hampering the sector's recovery. He said: "There is a chance that, right now, some car buyers are holding off a purchase as they feel that incentives are on their way further down the line."
Government's first new car scrappage scheme was launched following to boost the car market following the financial crisis.
It cost the taxpayer £400 million and matched £1,000 in funding with £1,000 of car manufacturer backing to give car buyers £2,000 off a new car if they scrapped a model aged 10 years or older.
The ICDP's proposed scrappage scheme was entirely OEM-backed and Young said: "We have to consider that the debts the Government creates in the wake of COVID-19 will be paid by our children and our grandchildren."
The AIR Alliance (AIR) believes that the priority of any scrappage scheme should be on bringing down vehicle emission to deliver cleaner air for future generations.
The Alliance believes that only cars are rated 'D' and 'E' on the AIR Index for urban NOx – over 270 mg/km – should be included on any scheme.
Massimo Fedeli, co-founder of AIR said: "A scrappage scheme will certainly maintain jobs but can also deliver an improvement in air quality and help to address climate change.
"The greatest impact will be achieved if the most polluting cars are removed and recycled, and if the lowest emitting new cars are purchased.
"Any scrappage scheme must be based upon the actual emissions from cars, not simply the laboratory-test results which can be a factor of 20 different to the actual tailpipe pollution during on-road driving.
"The AIR Index ratings for both urban NOx and CO2 provide accurate and independent information to enable a scrappage scheme that is effective and efficient."
AIR believes that the best use of public funds will be achieved by also improving air quality and climate change at the same time by removing the most polluting vehicles.
Fedeli said: "We estimate that the scrappage programme being discussed could save an additional 200,000 tonnes of CO2 each year if the AIR Index ratings are used to select the cars being scrapped, and the new cars being funded."