Car buyers who reined-in their spending during the COVID-19 lockdown period have returned to the market with improved credit ratings and higher budgets, research suggests.
New research from consumer car magazine What Car? has found that one-in-five new car buyers have increased their budget since the start of the pandemic, with 12.5% of those with raised aspirations now considering "a more premium" brand.
The findings tally with those of Startline Motor Finance, which suggest that the market has seen an influx of more creditworthy customers.
Startline said that credit scores seen over the last few weeks are higher than in Q1 of 2020, as are deposits, overall vehicle values and a range of other key metrics used by motor finance companies to assess applicants.
Rachael Prasher, the managing director of What Car?, warned retailers that customers increased buying power has created a "buyers' market, however.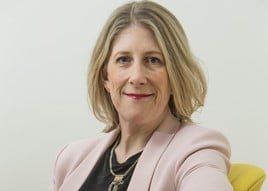 She said: "It's becoming increasingly apparent that we are heading towards a buyers' market.
"The lockdown has clearly proven beneficial to some buyers as our research shows consumers are expanding their budgets and vehicle shortlists, with some moving up to the premium vehicle segments as a result.
"Buyers also tell us they aren't afraid of asking for discounts, with 42% of respondents saying they will delay their purchase if a dealer can't match their desired price on a vehicle."
The What Car? analysis of 6,245 in-market buyers showed that the number of vehicles on their shortlist has also gone up as a result of the COVID-19 lockdown, with more than a third of buyers stating they have at least three vehicles up for consideration, while nearly a fifth are considering four or more.
What Car? also found 37.5% of all new car buyers say they are delaying their purchase in the hopes the Government introduces purchase incentives, something that many car retailer's fear will not materialise after the Chancellor of the Exchequer, Rishi Sunak, spelled out his spending plan for the UK's economic reviver last week.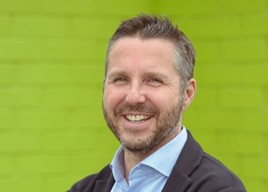 Startline chief executive, Paul Burgess, attributed some of the improved creditworthiness of car buyers approaching his business to secure a finance deal down to increased caution among less affluent customers, rather than an increased budget.
He said: "This is a very definite trend and indicates that the post-lockdown used car motor finance market is actually already quite different from that seen before the coronavirus crisis.
"One reason is perhaps more obvious. Most of the used car buyers currently in the market are people in a secure financial position and are comfortable with the idea of taking out a new finance agreement.
"Those with much less solid economic prospects have effectively removed themselves from the market for the time being, presumably to wait and see how their situation pans out over the next few months."
Startline's business has also been affected by prime lenders at the top of the market, "tightening their underwriting" because of a generally cautious attitude towards overall economic prospects and this has a cascade effect on the whole market, he added.
"As a lender that sits just behind these first line of providers, we are now seeing applicants coming to us who are more creditworthy in greater numbers."
Burgess suggested that the initial burst of pent-up business that was seen when car dealers reopened after lockdown appears to have now peaked.
He said that the return of people with lower creditworthiness to the market depends on the shape of the next few months.
He said: "If unemployment balloons in the way that some economists are predicting, consumer confidence will undoubtedly be affected, and sentiment will be weakest among those with the least secure incomes.
"However, there is a possibility that things will work out better. The Bank of England is predicting a V-shaped recovery and that would presumably see these car buyers re-engage much sooner."