Car retailers could avoid COVID-19 insolvency and help retain automotive sector jobs after being offered support from the Society of Motor Manufacturer and Traders' (SMMT) Safe Harbour scheme.
As part of a package of support for the automotive sector, which has also brought the launch of a £100,000 fund to preserve apprenticeships, the SMMT has teamed up with major car manufacturers, the Automotive Council and Department for Business, Energy and Industrial Strategy (BEIS), alongside ITP partners Deloitte, Grant Thornton, KPMG and RSM to deliver the scheme.
The SMMT Safe Harbour scheme aims to provide a mechanism for automotive businesses to engage with their customers, lenders, creditors and other stakeholders to find ways to minimise the risk of insolvencies and retain jobs.
UK car manufacturing has seen production output fall 40.2% in the first eight months of 2020, representing a year-on-year loss of 348,821 cars, worth some £9.5 billion to the sector
Meanwhile, new car sales have declined by 39.7% to 915,615 to the end of August.
The SMMT said that this has led to a loss of at least 9,000 jobs across the sector as a whole with an additional 5,000 in the UK supply chain.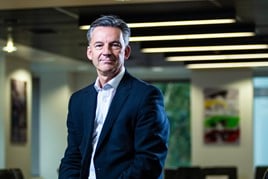 SMMT chief executive, Mike Hawes, said: "With the UK automotive sector badly hit by the coronavirus crisis, thousands of jobs already lost and barely weeks left until a fundamental change of trading conditions with our largest market, the EU, the pressures on automotive businesses are immense.
"Inevitably, these pressures are going to take their toll on businesses, so the Safe Harbour Scheme has been created to help any suppliers in trouble.
"It should provide valuable breathing space as the sector restarts and business and consumer confidence recovers.
"Ultimately, however, the industry must maintain its competitiveness to grow and for that we still look to the Government to deliver an ambitious trade deal with the EU."
A spokesman for the SMMT said that the Safe Harbour scheme had been designed to protect the automotive sector as a whole, but confirmed to AM that car retail businesses would be able to take advantage of the support.
He added: "The main stipulation is that the business' difficulties have to be the result of difficulties encountered as a result of the COVID-19 crisis and not Brexit or other economic factors."

The Safe Harbour process begins with a confidential conversation between a company experiencing difficulties and the SMMT to determine if they want to proceed, and there is no obligation to do so.
For businesses deciding to enter Safe Harbour, SMMT facilitates engagement with all relevant stakeholders and an Independent Third Party (ITP) to identify and implement measures to ensure business continuity.
These need agreement from all parties and could include steps such as temporary improved payment terms and/or financial support or a new partnership or investment opportunities.
Companies interested in taking part in Safe Harbour can enquire, in strict confidence, at: www.smmt.co.uk/member-services/safe-harbour/