The National Franchised Dealers Association (NFDA) has launched a new HR survey in a bid to improve its support of car retailers through a greater understanding of the sectors' employment issues.
Looking to address pressing issues related to the current COVID-19 coronavirus pandemic, along with the Government's Apprenticeship Levy, workforce recruitment, diversity, training and retention, retailers are being urged to engage with the survey from this week.
NFDA chief executive, Sue Robinson, said: "NFDA's new HR survey will help us understand the most pressing issues facing franchised dealers in the employment sector and enable us to support members in a constructive and strategic way."
Last month the NFDA reported that just 35% of the UK's franchised car retailers had returned all their employees to into their dealership businesses in time for the crucial September 70-plate sales period.
Returning furloughed staff and dealing with the challenge of responsibly reducing headcount while considering a workforce's mental health has become a key issue during 2020.
Findings from the NFDA's HR survey will be shared with members and analysed in more detail via the NFDA HR Working Group, which will aim to help the NFDA set its priorities and provide dealers with useful insights.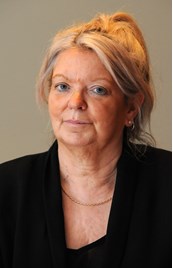 Robinson said: "The NFDA HR Working Group has been instrumental in allowing us to understand how to best support dealers and, in turn, it provides us with an ideal channel to share relevant guidance and updates with them.
"Dealerships have been working at a reduced capacity and employees have had to work 'harder and smarter' to adapt to the new requirements since reopening.
"With the increasing number of challenges facing the recruitment industry, it is vital that we continue to monitor how dealers are coping.
"The automotive retail sector employs over half a million people in the UK and staff represent dealers' biggest asset.
"NFDA will continue to work closely with members to provide them with continued support both through our lobbying efforts as well as at an operational level."