Half the UK's car retail sector employees have been left facing a pay cut or freeze as wages "stagnate" amid changes accelerated by the COVID-19 pandemic, BDO's latest Motor Salary Survey has revealed.
While lower levels of commission and other incentives contributed to a decline in the average remuneration package (excluding management positions) from £40,000 in 2019 to £39,000 in 2020, BDO said that 50% of respondents said they expect to employ fewer staff.
The accountancy and business advisory firm said that motor retail groups' reduced staffing levels had resulted from increased digitalisation of the sector since Spring's national coronavirus lockdown.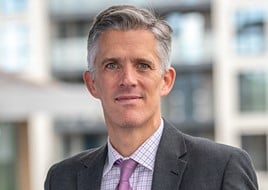 Steve Le Bas, head of motor retail at BDO, said: "The strong return to trading from June onwards has shown many dealer groups that they can operate effectively with a lower staff base and the shift towards a more digital sales process continues to call into question the 'traditional' role of salespeople.
"It will be interesting to see if we start seeing a shift towards higher basic pay and lower commission structures as groups continue putting greater focus on their online presence, potentially meaning less need for commission-based salespeople to 'make the sale'."
BDO's annual survey revealed that within this fall the level of basic pay increased by 3% but incentivised pay fell by 11%.
Car retail groups which operate a total of 300 dealership sites across the UK responded to BDO's 2020 Motor Salary Survey.
All respondents said that they had made use of Government's Coronavirus Job Retention Scheme (CJRS) – now extended to the end of March – following the first lockdown, furloughing at least 80% of their workforce.
The majority of dealers said that they still had some staff on furlough despite the reopening of showrooms in June.
A survey carried out by the National Franchised Dealers Association (NFDA) between September 7 and 14 found that just 35% of franchised car retailers had returned all their employees to into their dealership businesses in time for the crucial September 70-plate sales period.
Le Bas said: "It is, of course, unsurprising that the ongoing the impact of COVID-19 on staff is far-reaching.
"Although three-quarters of our respondents are allowing greater flexibility in working patterns, half of employees are facing a freeze on pay increases and some even having to take pay cuts.
"As we enter a second period of lockdown in England all groups need to continue to build on the resilience they have shown to date while anticipating what might come next and embracing the changes that will follow."
Car retailers can download a summary of the 2020 Motor Salary Survey from the BDO website by clicking here. The full version is only available to participants.