Auto Trader has claimed that interest in commercial vehicles (CV) has been "unaffected" by the latest COVID-19 lockdown restrictions – with online inquiries up 38%.
Although CV-specific visits to the online marketing platform declined by 15% in the three days between Prime Minister Boris Johnson's announcement on October 31 and the new restrictions, the significant growth was seen just days later, during the first weekend of the lockdown.
Leanne Thomson, Auto Trader's van lead, said: "Despite the tighter restrictions across the UK, our data points to a very buoyant CV market.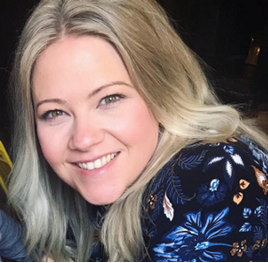 "Not only has the huge level of demand that we've been tracking over the summer remained, but our latest consumer research indicates that over 50% of buyers are open to using click and collect and home delivery services."
Earlier this month the Society of Motor Manufacturers and Traders (SMMT) reported the highest October on record for UK LCV market, as registrations increased by 13.3%, with 28,753 units registered.
Year-to-date the market is yet to make up 75,000-unit shortfall resulting from a COVID-impacted H1, however, with performance in first 10 months down 24.1%.
Auto Trader said that it had seen significant growth in its CV offering since H1 lockdown restrictions begun to be lifted in June.
In August, visits to its vans platform were up 52% year-on-year (YoY), while there were a record 17.2 million CV advert views, which represents an additional six million compared to August 2019
CV performance continued into October, and Auto Trader said that despite the government's introduction of the three-tiered coronavirus system and the 17-day national 'firebreak' in Wales, buyer behaviour remained unphased, with visits up 48% and advert views per stock item up 106%.
This growth in traffic resulted in a 51% increase YoY in the number of leads being sent to CV retailers in October, with double the email, text and chat leads per advert compared to pre-lockdown levels.

As a result of the sustained demand October saw the average price of a used van on Auto Trader rise 20% year-on-year to £15,482, marking 10 months of consecutive price growth for used CVs.
Despite the increase in prices, average days to sell has fallen by 37% YoY to just 26 days.
Thomson said: "Whilst forecourts have had to shut temporarily in England, this growing propensity for online retail means retailers are able to continue selling in a meaningful way; and with prices continuing their upward trajectory, with a healthy margin too."