The ongoing COVID-19 pandemic resulted in Europe's lowest January new car registrations total since 1982 – down 26% year-on-year to just 839,600 units.
In all, 24 out of 27 markets recorded double-digit decreases in registrations after data published by the Society of Motor Manufacturers and Traders (SMMT) showed that trading restrictions imposed as part of COVID-19 'Lockdown 3' had resulted in the lowest January new car registrations in the UK since 1970, with a 39.5% year-on-year decline.
Key markets such as Germany and Spain saw similar declines, with volume declining by 32% and 52%, respectively.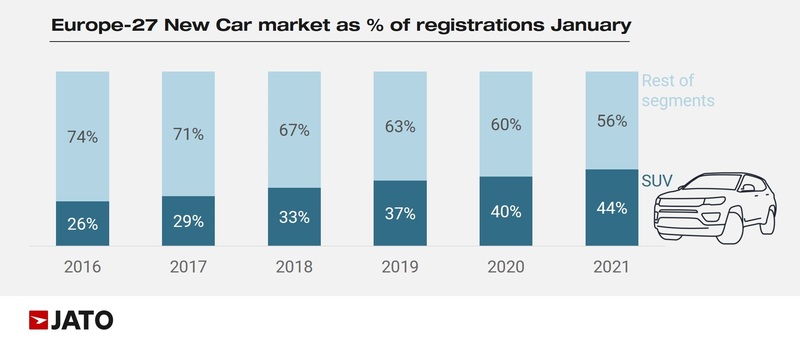 Felipe Munoz, global analyst at Jato Dynamics, said: "Despite efforts made by governments and OEMs to boost the registration of pure electric cars, it has not been enough to offset the impact of the global pandemic and local lockdowns."
This week's news that England's car showrooms could re-open on April 12 will bring some hope that there is light at the end of the tunnel for franchised retailers, but uncertainty about the pace of recovery persists.
Tax incentives
Jato said that January's new car registrations across the 27 European nations analysed in its data were unlikely to meet December's success due to the tax breaks enjoyed by customers at the end of the year.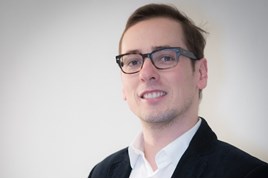 Munoz said: "Changes to tax calculations from January 1 accelerated the demand in December, with consumers registering new vehicles ahead of these changes."
Sweden was among the few nations which saw car registrations rise in January and this was the result of tax changes.
Registrations rose by 23% as Sweden's bonus-malus taxation policy (introduced on 1st January 2020) caused an increase in vehicle registrations in December 2019, with customers taking advantage of the favourable taxation that would no longer be in place for high-emissions vehicles.
In Norway, registrations increased by 8% as consumers were once again able to visit showrooms, and demand for EVs continued, fuelled by heavy incentives, Jato added.
SUV success
SUVs accounted for 44% of all new passenger car registrations in January – the segment's highest share ever.
Munoz said that demand for SUVs shows "no signs of stagnation".
In total, the volume of SUVs amounted to 368,100 units, down by just 18% compared to January 2020, with small SUVs accounting for 36% of total registrations as volumes declined by 18%.
Compact SUVs accounted for 177,500 units, down by 18%.
Volkswagen, Peugeot and BMW were the top-selling SUV brands in January, but Ford, in fourth position took first place for market share growth.
Volvo's market share
Volvo gained the largest market share across Europe in January as the Volvo XC40 SUV emerged from the month's sales activity as Europe's top-selling premium vehicle – sales having risen by 58% to 10,590 units.
Volkswagen Group's market share fell by 0.9ppts, meanwhile, as the Golf dropped three positions and started the year as the fourth best-selling car, behind the Toyota Yaris, Peugeot 208 and Dacia Sandero.
The Peugeot 2008 topped the SUV rankings, up by a significant 87% in contrast to the 7% and 2% drops seen by its competitors, Volkswagen T-Roc and Renault Captur.
Europe's top ten best sellers in January were: