Car retail group bosses from Cambria, JCB Group and Arbury Group were among those hoping that news of showroom re-openings on April 12 will be the start of a prolonged bounce-back from COVID-19 'Lockdown 3'.
Speaking to AM today (February 23) business leaders from across the UK attempted to set aside their disappointment at not joining supermarkets and garden centres with an earlier reopening date with hopes that the UK Government's more careful approach to lifting COVID-19 restrictions this time might make the latest lockdown the last.
AM took the temperature of the car retail sector's response to Prime Minister Boris Johnson's announcement that car showrooms in England may be allowed to reopen as soon as April 12.
And Mazda UK managing director, Jeremy Thomson, was among the OEM bosses who joined retailers in optimism that the loss of customers from showrooms in the key March number plate change month may trigger a prolonged period of "bounce back" sales.
COVID-safe showrooms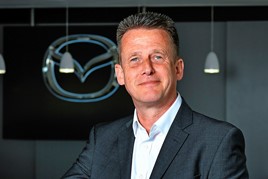 Thomson, who said his retail network had come off the back of a challenging 2020 with a positive 1.2% average return on sales and would continue to recieve a program of "rolling support" from the brand, said: "It is disappointing that car retail hasn't, once again, been treated any differently to other retail sectors.
"We've given strong input that car showrooms are spacious and COVID-safe environments from which to trade and can play a vital role in returning government income."
But he added: "We now have to have our eyes set on delivering March volume through distanced sales activity and the hope is that the sales boom that might have come in March triggers a long tail of ongoing pent-up demand when showrooms are re-opened."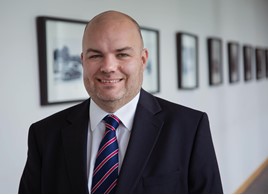 Fellow NSC boss Eurig Druce, the managing director of Citoren UK, was still hopeful that lobbying Government may yet deliver an earlier return to showroom trading. He said: "At Citroën we fully support the national effort to get the virus under control, protect the NHS and care workers, and save lives.
"However, we are very disappointed that showrooms have to remain closed until April at the earliest. We have demonstrated previously that we can operate new vehicle showrooms in a safe manner with strict protocols in place to protect customers and staff.
"Our showrooms are large, COVID-secure premises where customers can experience our new vehicle range that's especially important in the traditional March peak month.
"We ask the UK Government that, in advance of the full opening in April, car showrooms can open for appointment only visits and demonstrations from March in a COVID-secure manner."
JCB Group managing director, Jonathan Bischoff, told AM that he was hopeful that Government's cautious approach to re-opening would mean this was the last lockdown.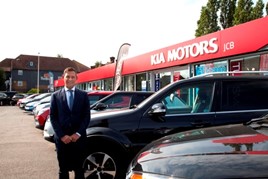 He said: "There's still a lot of frustration around the fact that crowded garden centres and DIY stores were allowed to remain open, but I'm pragmatic. If we hold on a bit longer this time and it gives the nation time to recover, then I have to support that.
"I don't mind waiting this time around if it means this is the last lockdown we see. I sincerely hope it is."
Lockdown's 'awful decisions'
Mark Lavery, the chief executive of AM100 PLC, Cambria Automobiles, also saw some logic in the Government's new approach.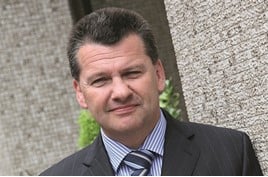 He said: "In lockdown one we didn't lock down quickly enough and we took a long time to come out; in lockdown two we didn't lockdown quickly enough and we came out too quickly. Let's hope this time Government is taking the right approach."
Lavery said that he had been impressed with his business's switch to remote sales and customer engagement and suggested that the latest lockdown had been less painful than those that came before, when "awful decisions" had to be made to implement redundancies and make cuts to safeguard the business.
He also said that car buyers in the high luxury segments Cambria now operates in had continued to buy cars, despite a lack of access to showrooms, with one customer recently buying a near-£400,000 Rolls-Royce wholly online.
But he said that the sector needed to be able to deliver test drives and re-open showrooms to deliver sales to other segments and aid the shift to electric vehicles (EV).
He said: "We're moving through a once in a lifetime change of powertrain in the industry and, for people to make that switch, most will want to drive before they buy.
"I think Government need to be mindful of that pressure, and the VAT revenues it's currently missing out on."
Thomson is about to launch the new MX-30 – Mazda's first fully electric vehicle (EV) – into the UK market and agrees with Lavery.
He said: "We have marketing running right to the end of March as its stands and our online engagement is strong. People are showing great interest in the car before it's even reached the road, but we really do need to get people behind the wheel and show them what they can expect to experience, where our years of development has gone, to help them make a purchase decision."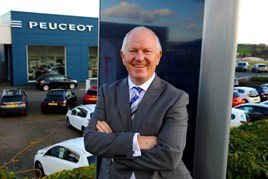 Impressive support
Paul Goodwin, the managing director at Bromsgrove-based Arbury Group, said that the UK Government was "damned if the do, damned if they don't" with their showroom reopening decision.
He also praised the support that had been offered by Government.
"Let's be honest, the support has been fantastic," he said.
"We are a resilient sector and the furlough scheme and rates holidays have helped us hugely," he said.
"Looking back at last year, it was a good year, and that was helped hugely the support we were able to take advantage of."