The National Franchised Dealers Association (NFDA) and Society of Motor Manufacturers and Traders (SMMT) have teamed-up to publish assets and advice to help car retailers re-open safely after COVID-19 'Lockdown 3'.
Found via the NFDA website, the new collection of guidance and documentation is designed to ensure that dealerships are comprehensively covered by an array of safety measures covering showrooms, vehicle demonstrations and test-drives in order to keep customers and employees safe.
Publication of the updated assets came over the weekend, just days ahead of today's (April 12) reopening of car dealerships across England and Wales.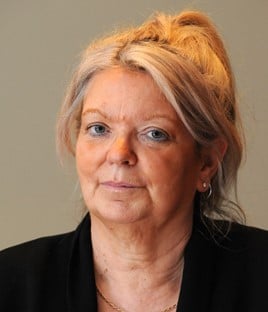 NFDA chief executive, Sue Robinson, said: "Opening showrooms will allow the economy to get moving again.
"With confidence in public transport safety at a 20-year low, private transportation will play an essential role in enabling people to return to their daily lives.
"It is positive that the automotive industry is proactively working together to resume business as soon as possible in line with the government's guidelines.
"The guidance will ensure over 4,500 franchised dealerships provide the best possible service in sales and aftersales, while protecting staff and guests.
"Automotive retailers will be working hard to overcome any challenges to safely welcome customers back to the showrooms."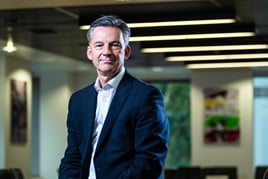 Mike Hawes, SMMT chief executive, said: "It's been a long wait but automotive retailers are ready, willing and able to welcome customers back into showrooms.
"While "click and collect" has helped the sector survive, it cannot replace the experience of choosing and test driving a new car in person.
"Reopening these premises will also boost UK car manufacturing, as the reduced demand caused by their closure has led to months of lower production."
The NFDA and SMMT's best-practice guidance covers the entire customer experience, from booking appointments to showroom interactions, test drives, click and collect, part exchanges and aftersales, and includes advice on staff training, signage, sanitation and protective personal equipment (PPE).
Template signage and documentation is included among the online assets, helping dealers of all sizes implement legal requirements as part of individual risk assessments in line with their unique business and customer needs.
AM has today published a series of articles focussed on 'Lockdown Lessons', with retailers sharing their experience of 'Lockdown 3', and the changes they have already made to their businesses.
As well as a view of franchisees' OEM relationships in recent months, the features take a 'cost versus expense' look at some of the investments made to adapt to trading post-pandemic, they also hear how many of the changes made have proved positive for business and will be with the sector for good.
Hawes said that sales executive returning to UK showrooms this week should be prepared to sell greater volumes of alternative fuel vehicles (AFV), as well as being mindful of COVID-19 safety measures in the trading environment.
He said: "Consumers returning to showrooms will notice some changes, not just in the updated COVID safety measures, but also in the increasing choice of new car technologies and there are now more 'green' choices than ever before.
"With 150 models of battery electric, plug-in hybrid, fuel cell and hybrid electric vehicles on sale, that's one in three models capable of zero emission motoring."