Next month's post-Lockdown reopening of car showrooms across the UK has been described as a "ray of light" following another 14% decline in UK manufacturer's vehicle output in February.
Society of Motor Manufacturers and Traders (SMMT) data published this morning (March 26) showed that 105,008 vehicles rolled off production lines last month as the sector suffered an 8.1% decline in exports and 34.9% reduction in demand for UK-built models in their home market.
UK car manufacturing's 18th consecutive month of decline – the weakest February performance in more than a decade – was attributed to the ongoing impact of the COVID-19 pandemic, post-Brexit customs issues and component supply constraints.
February's result leaves the sector's output down 20.6% at 191,060 units.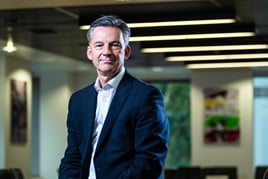 But SMMT chief executive, Mike Hawes, spoke of his hopes of a change in fortunes. He said: "A year into the pandemic, these figures are yet more evidence of how badly coronavirus has hit UK car production.
"Thankfully, there are some rays of light with UK showrooms due to reopen on 12 April, vaccinations progressing and a roadmap to kickstart the economy.
"The automotive sector can play a crucial role in getting the UK back on its feet, supporting jobs across the country, driving growth and helping the country transition to zero emission mobility.
"However, the UK is not isolated from global issues and our automotive industry still needs a stable and secure international market in order to prosper."
The SMMT said that the recent strong growth in UK output of battery electric (BEV), plug-in hybrid (PHEV) and hybrid vehicles (HEV) had continued in February, with total production surging 25.3% to 23,019 units.
Following on from criticism of the UK Government's recent cuts to the plug-in car grant (PiCG), however, the SMMT said that both manufacturing and market competitiveness must be maintained, making the recent decision to cut UK electric car incentives counter intuitive.
AM reported yesterday on Hawes' assertion that Government policy was helping to ensure that electric revolution is "primarily for fleets, not families".
His comments came just days after the UK Government cut its plug-in car grant (PiCG) incentive from £3,000 to £2,500, and imposed a new cap of £35,000 on eligible vehicles, SMMT data showed that businesses are twice as likely as consumers to make the switch from petrol or diesel to an electric vehicle (EV).
Speaking at yesterday's SMMT Electrified 2021 conference, BMW UK managing director, Graeme Grieve, described Government's PiCG changes as "counter intuitive to the statements made ahead of COP26".
Polestar chief executive, Jonathan Goodman said branded Government's recent PiCG changes "a mistake" and said that incentives for consumers need to mirror those currently in place for fleet and business in being sustained and consistent.
Goodman said: "There is consistency and certainty in the company car market with the BIK rates. That's a policy that people have clear visibility of for the next two years."
The SMMT said today that the latest independent production base outlook forecasts UK car production to get on the road to recovery in 2021 at 1.05 million units, up 15.8% on the year before.
Last year's COVID-hit car production output was the worst annual total since 1984.