Used car sales declined 6.2% in Q3 as vehicle supply shortages continued to "undermine" the retail sector, the Society of Motor Manufacturers and Traders (SMMT) has said.
Transactions declined 6.2% against strong Q3 2020 to 2,034,342 units, leaving the sector's used car activity up 16.4% year-to-date but still 4% down against same period prior to the COVID-19 pandemic.
Year-to-date the used market was 16.4% up on 2020 to 5,889,601 units at the end of the quarter – an increase of 829,780 transactions – but 3.9% (241,160 units) off the total for the first nine months of 2019.
The SMMT reported that used car transactions had declined in every month in Q3, with July, August and September falling, by 4.9%, 5.9% and 7.9% respectively.
Overall, the period is down 2.0% on 2019 pre-pandemic, making it the weakest quarter three since 2015.
And while electric vehicle (EV) demand rose 56.4%, with 14,182 cars changing hands, Auto Trader commercial director Ian Plummer warned those outside the sector "not be fooled" into thinking the UK's shift to EVs was happening at pace.
SMMT chief executive, Mike Hawes, said: "Despite the used car market declining in the third quarter, record sales earlier in the year, particularly in the second quarter, means the market remains up year to date.
"Given the circumstances, with the global pandemic causing a shortage of semiconductors needed to produce new vehicles, undermining the new car market, used transactions were always going to suffer too.
"This is particularly worrying as fleet renewal – of both new and used – is essential if we are to address air quality and carbon emissions concerns."
Last week Hawes expressed hopes of a "brighter" 2022 for UK automotive after new car registrations declined by 24.6% in October.
The result left expectations of a year-end total of around 1.66 million units – just 1.9% ahead of COVID-hit 2020 – but the SMMT has forecast 1.96 million new car registrations in 2022, driven by continued demand for plug-in vehicles.
Reflecting on its Q3 used car market data, the SMMT highlighted that used EVs had reached their highest sales volume recoded in any quarter.
Hybrid transactions also increased by 20.3% to 40,157, it said.
But market share for all used plug-in vehicles increased to just 1.4%, up from 0.9% the previous year, as petrol and diesel powertrains continued to dominate, comprising 96.4% of all transactions.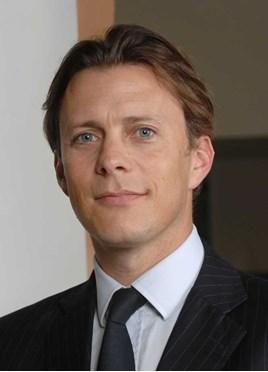 Plummer said: "It is good to see sales of used electric vehicles powering ahead, but we should not be fooled. Based on what we're tracking, we estimate there to be around 317,000 electric vehicles in the UK's car parc, which equates to just about 1% of the total.
"Other European markets are making a much better fist of driving mass adoption with a smarter approach to incentives and more comprehensive set of enabling policies."
SMMT data showed that superminis were most popular in Q3, taking a third of the market (33.0%), followed by lower medium (26.0%) and dual purpose (13.0%).
Black remained the most popular colour choice with 436,511 transactions, followed by silver and blue.
Only two colours saw their sales increase during Q3, with orange rising by 3.6% and brown up 1.1%.
Plummer said that demand for used cars remains strong, despite the falling volume of sales.
Auto Trader claims to have delivered 200 million visits to its marketplace in Q3 – 32% up on 2019.
But he added: "The lack of stock availability is beginning to impact sales volumes and undermining the potential opportunities these high demand levels should offer.
"From what we're tracking in the market, supply was down around -12% in Q3, when compared with 2019."
Last week Auto Trader reported that the average price of a used car advertised on its platform had risen by 25.6% during October, marking a 19th consecutive month of growth.
The result meant that nearly one-in-four of the nearly new cars available in the market (those aged up to 12 months) were currently more expensive than their brand-new equivalents.
The UK's top 10 best selling used cars in Q3, 2021 were: