Car retailers need not fear a "seismic" slump in used car values in 2022 as limited supplies and strong demand remain the order of the day, according to Cap HPI and Auto Trader.
Cap HPI head of valuations, Derren Martin, has told AM that November's end to eight months of rising wholesale values – with a decline of 1.2% at the three-year, 60k mile point – was seasonal and that it was "highly unlikely" that next year would bring any significant decline in values.
Ongoing new car supply woes, resulting from shortages of semiconductors and other materials, are likely to continue the limited flow of cars into the UK until at least the second half of next year, he said.
Uncertainty around the impact of the Omnicron variant of COVID-19 coronavirus was singled-out as the main uncertainty consumer appetite for car buying, meanwhile.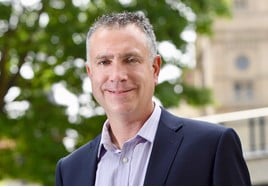 Martin told AM: "The first quarter of 2022 will be quite strong and in January and February you might see movements up. I think it will stay strong until at least the summer when we might see some easing of the semiconductor issues."
Martin noted that the new car supply issues varied from manufacturer to manufacturer.
He said that his "biggest concern" for used car values was towards the end of next year, when supplies may come back on-line more widely and urged the sector to employ "cautious remarketing" to avoid a used car price drop if volumes do escalate quickly.
But Martin added: "When values do come down they are not going to come down by 30%. I don't think there's going to be a crash at any time.
"A loss of 30% would be like nothing we've ever soon before. It would be seismic.
"The reality is that there have been 1.7 million registrations lost from the market. There will be vehicle shortages for quite a while to come and that will keep prices strong."
This week BCA suggested that stabilising of values in the used van market in recent months may highlight "what's to come" for the used car sector.
Earlier this year Martin conceded that Cap HPI's monthly values data had gone "completely out of the window" as a result of value appreciation in the market.
And he said that a delay in wholesale rises being reflected in the retail market had highlighted the need for retailers to monitor both data sets.
Evidence from Auto Trader suggests that retail values are continuing to rise, despite an easing in the wholesale market.
The average price of a used car advertised on Auto Trader has now increased by over £3,400 since May, with more than one-in-four nearly new cars costing more than their brand-new equivalents in November
An average price of £17,366 in November marked the 20th consecutive month of growth, with prices increasing a record 28.6% on a year-on-year and like-for-like basis.
Auto Trader said the result meant that it had now recorded nearly five years' worth of price growth in just six months.
And it claimed that consumer demand continues to be strong.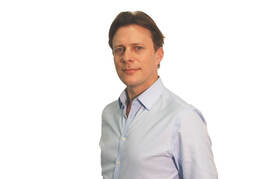 Auto Trader saw 56.9 million cross platform visits in November, which is a 23% increase on November 2019, with retailers' days to sell 13% faster than they were two years ago (28 days v 32 in November 2019).
Commercial director, Ian Plummer, told AM that he did not see any signs of a pricing realignment or dip in consumer confidence on the horizon.
He said: "We don't think there's a bubble. It suggests there's something unsustainable that has resulted in a very short term spike.
"What we're seeing is very strong levels of consumer demand."
Richard Walker, Auto Trader's director of data and insights, said trend of limited supply and strong demand was set to maintain the used car market's bouyant prices for some time to come.
He said: "Looking further ahead, the new and used car supply constraints will last for much of next year, and with the economy set to grow, we can expect to see the very robust levels of consumer demand continue.
"Simple economics therefore point to a continuation of very strong price growth well into 2022."