Franchised car retailers should be working hard to secure new car supplies early with a Q1 2022 marketing and sales events push, according to MotorVise Automotive's Fraser Brown.
The automotive consultancy's founder and managing director believes that retailers should be aiming to act fast in order to place customer orders early in the New Year and mitigate against lengthy lead times for customers.
Speaking to AM in the latest (January 2022) magazine, industry analysts suggested that shortages of semiconductors and other components would not see new car supplies recover until Q3 or Q4 next year.
Brown said: "Getting ahead in the queue for new cars will drive ongoing profitability during what again may be a further period of uncertainty following the spread of Omicron. It could prove a crucial period for 2022."
While Brown advised that a public already showing signs of caution surrounding retail and hospitality should be reminded of COVID-19 safety procedures in showrooms ahead of any sales event, he said the priority would still be "the need to get potential customers through the doors during Q1".
"Even though cars ordered in Q1 may not arrive until April or May, these sold-only orders can be placed immediately, which allows the dealer secures its supply," said Brown.
"Early orders also generate further business from the resulting trade-ins, which given the equally high demand within the used market is equally important."
The results of AM's Outlook 2022 survey gave an insight into uncertain new car supply expectations for the new year.
The rise of the COVID-19 Omicron variant across Europe is only likely to hamper OEMs' efforts to regain ground lost as a result of component shortages.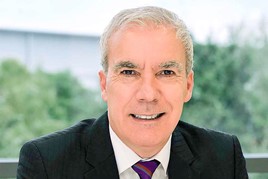 Last month AM spoke to Suzuki Motor UK director of automobile, Dale Wyatt, who took the bold step of importing cars left incomplete due to the shortage of semiconductor microchips is set to give dealers access to 4,000 vehicles they would not otherwise have had.
Dale Wyatt, director of automobile, Suzuki GB, told AM that a decision to import thousands of cars to the UK without infotainment systems - which incorporate sat-nav and vehicle sound systems - and source his own solution locally, would now bear fruit.
"It's been a struggle, but the reality is that, if we had not taken that action our retailers would not have had those vehicles to sell," he said.