Car buyers' brand loyalty is "vaporising" in a "pressure cooker" of high demand and stalled new vehicle supplies causing lengthy delivery times, new research shows.
Data published by car information hub Autovia today (November 5) showed that, despite the shortages of semiconductor microchips and other components currently plaguing the car manufacturing sector, consumer hopes of buying a car in the next 12 months are currently at an all-time high.
Autovia said that its survey of 2,445 in-market car buyers revealed that only one in four intended buyers managing to make a purchase over the past six months.
The number of people wanting to buy a car in the next three months has reached a staggering 41.2 – compared with a previous high of 11.9% in November 2017 – with increasing numbers of car buyers shifting brands in order to complete a purchase.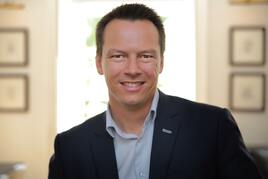 John Webb, who heads automotive data, demand generation and commercial operations at Autovia, said: "The disruptions of the past two years have reversed the usual pattern we see in data for car-buying intentions.
"Despite the frustrations that led to 72% failing to find the right car at the right price over the last six months, half of the people we questioned still hope to find a car imminently and that rises to 69% when looking to purchase over the next six months.
"We're seeing a pressure cooker of demand in a market that still can't hope to satisfy consumer appetite and many commentators saying that production problems are likely to continue into the second half of 2022."
Autovia's data indicated that consumers are refusing to give up hope on their new car purchase, despite the market headwinds, with just 7% of in-market car buyers postponing a purchase indefinitely.
Just yesterday, the Society of Motor Manufacturers and Traders (SMMT) laid bare the evidence of new car supply shortages in its October new car registrations data.
It reported the UK's lowest October registrations since 1991, with 106,265 finding new owners, leaving the industry body's expectations of a year-end total of around 1.66 million units – just 1.9% ahead of COVID-hit 2020.
Many franchised car retailers have told AM that new car sales margins are buoyant as a result, however, with many sales executives currently being incentivised for order take as communication to keep customers informed on the status of their orders were ramped-up.
The subject was explored in the recent AM General Managers' Guide to building your dealership's reputation webinar, which can be viewed here.
Among the other key findings of the Autovia survey were:
Only 57% of buyers say they are prepared to wait three months for a new car
47.4% are looking at alternative models to their original choices
17.9% say the car they want is not currently available to buy
21.1% say that high prices are currently putting them off buying
86.8% say their plans to buy have been delayed by supply and price problems
32.8% bought a used car instead of their intended new car
Webb said: "The challenge today for dealers and manufacturers who are unable to meet the immediate and imminent high demand will be to maintain customer interest in such a volatile market.
"Perhaps the most significant finding in our data is that almost half of the huge number of hopeful buyers are prepared to change their choice of car.
"This is a red flag for brand loyalty because motorists are likely to switch makes to find the comparable size and body style they originally set their hearts on.
"Right now there are big opportunities to win conquest sales for those dealers and manufacturers who can best communicate the availability of existing stock.
"And, long term, there are two types of business which will emerge from these troubled times with the strongest advantage; those who are quickest to solve their supply issues and those who are able to nurture relationships with their delaying customers until the moment they can supply them."