Discounts on new car retail offers have dropped slightly by 1.9% quarter-on-quarter to £1,672 on average in Q4, according to the latest AM data.
This should come as no big surprise. Car manufacturers are in a market significantly constrained by supply shortfalls, so there is no need to boost demand with further deposit contributions.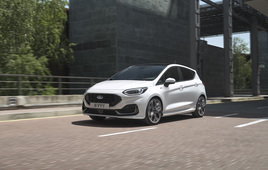 Notable in its absence was the lack of offers for the Fiesta on Ford's website in Q4.
It's usually one of the most popular models on sale in the UK and this loss again hints at the wider semiconductor shortages that have forced production shutdowns, including at Ford's Fiesta production site in Cologne, Germany.
The drop in discounting on new car finance offers continues the trend seen in Q3, which saw average discounts drop by a much larger margin of 18%.
The average monthly payment actually increased slightly too, by 3% to £378 a month, which reflects the lack of need for manufacturers to chase customers right now when many new vehicles will face supply issues into 2022.
Balloon payments have increased by 14% to £15,569 for any customer looking to settle their finance and own their new car, while the number of 0% offers has also dropped significantly by nearly 20% to just 43.
The number of offers priced at, or below, the monthly payment average dropped by 16% from 165 to 139 in Q4, continuing the trend seen in Q3.
DEALS STILL ON THE TABLE
This is clearly not a 'push' market, but there are still offers on the table in Q4 and many strong ones at that.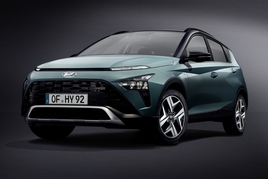 Hyundai continues to dominate the affordability charts with models like the i10, Bayon, i20 and Kona all appearing in the lowest monthly payment top 10 and lowest monthly payment offers at 0%.
Its Bayon mild-hybrid is a stand-out vehicle this month, with a relatively low deposit of £6,100 and then monthly payments of £133 over three years.
The MG ZS EV remains one of the most affordable electric vehicles in the UK right now, making it into the top 10 for lowest deposit and then monthly payments at just £269.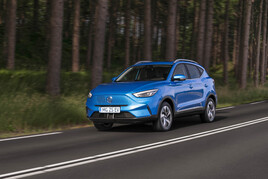 It means most customers could conceivably get into an EV without price being a major barrier to entry.
The only other EV that makes it into the top 10 tables is the Audi Q4 Sportback e-tron, which has one of the biggest deposit contributions available in Q4, with a £6,000 drop in price, in addition to any Government grant funding.
The Vauxhall Vivaro Life also stands out as a model attracting sizable discounting in Q4 with £5,250 off.
BMW's 745e plug-in hybrid also raises eyebrows this quarter with a whopping £20,800 discount.