Data from wholesale and retail used car values data providers has indicated "signs of a market correction" - but hopes remain that any market decline will be minor.
Cox Automotive's latest AutoFocus publication indicated that the used car bubble "could be deflating" as marketing specialist Indicata sales director, Jon Mitchell stated that many retailers were seeing "a different side to the used market" in 2022.
"2022 has already shown a different side to the used market," said Mitchell.
"Stock levels are still compromised, and sales have started to grow again, but prices have softened in the first three months of 2022.
"With retail confidence falling, this shows signs of a market correction, although we believe it's a minor blip rather than the start of a major fall."
Earlier this month remarketing giant BCA reported that its auctions had seen a 5.9% decline in used car prices during March and Indicata's data showed a 1.9% decline in Q1 as a whole.
And with the car retail sector faces a "perfect storm" of economic and political headwinds as UK inflation hits 7% Cox said it now anticipates a further decline in values throughout the second quarter and possibly into Q3.
It has also reduced its used car market forecast to 1.91 million transactions in H1, an 11.9% decrease year-on-year and 0.7% down on the 2001 to 2019 average.
Cox now expects full year used car transactions to total 7.4 million, a 1.6% decrease year-on-year, and a 1.3% downgrade on its previous forecast.
Insight and strategy director, Phillip Nothard, was keen to highlight the retention of high values overall and the sector's impressive resilience to market fluctuations as supply shortages continued to stymie a volume recovery.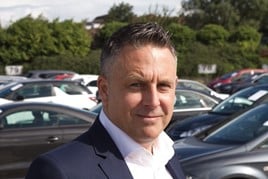 "The result could be a supply-driven used car market that sees prices maintain their current record levels or increase further," he suggested.
"But for the time being, the market is coping extremely well and has demonstrated resilience to these external pressures, with 7.5 million used car transactions in 2021. Although this may not have necessarily resulted from strong retail demand, it is positive compared to 2020."
Indicata's data showed that used car sales were up 9.8% in a heavily COVID-impacted Q1 2021 during the first three months of 2022.
However, the latest Consumer Confidence Index published by GfK, at -38, was the lowest since June 2008.
Nothard said: "Used vehicle values are still at a significant high point compared to the pre-pandemic market, and the effects will be different across all makes, models, and ages.
"For example, there is still high demand in the sub £5,000 and £10,000 sectors and higher-priced vehicles, while the mid-market is feeling the most pressure as mass-market buyers tighten their belts to compensate for the rising cost of living.
"Consequently, it has never been more important for retailers to analyse their pricing position, review stock profiles, and regularly monitor the retail and wholesale markets. But, as the old saying goes, the devil is in the detail."