Used car marketing provider eBay Motors Group has said that a downward pricing adjustment was "inevitable" in the sector after seeing values decline by 1.5% month-on-month in April.
Values on its online marketing portal declined £259 to £17,290, but remain up 19% year-on-year as it recorded marginal improvements in stock levels and days to sell in its latest Market View report.
The April decline follows a 1.1% reduction in values during March and follows assertions from remarketing giant Cox Automotive and marketing software and data provider Indicata that "signs of a market correction" were starting to show.
Indicata's sister company, Autorola, also revealed data which suggested wholesale values are starting to decline at a faster rate than retail.
eBay Motor Group reported that the biggest monthly price drops had been recorded by car supermarkets, where values dipped by an average of 3% (£538) to £17,461, following 1.7% drops in both March and February.
Pricing 'agility' is crucial
Franchised dealers saw prices drop 2.5% (£516) to £20,411, following a 1.2% drop in March as independents saw a 0.4% dip, equating to just £54, to £14,825, following a 0.1% rise in March.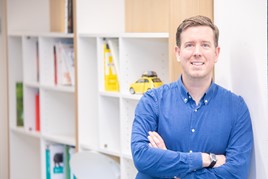 Dermot Kelleher, head of marketing and research at eBay Motors Group, suggested that last month's market movements were a sign of further stability in the used car sector, with relatively small declines coming despite the Easter holidays and the significant rise in energy costs.
But he added: "This pricing adjustment is an inevitable outcome of the successive rises we saw during the second half of 2021 and emphasises the need for dealers to remain agile in how they price every model on their physical and digital forecourts."
Kelleher added: "With the cost of living crisis set to impact the choices made by some used car buyers, this pricing agility will prove invaluable over the coming weeks and months, as well as thinking about ways to reassure buyers they are making smart financial decisions for their next purchase, especially by helping them understand running costs in more detail."
Autorola's data showed that the wholesale value of a used petrol car had declined by £1,918 (11.6%) to £14,514 during April as diesels dipped £2,271 (10.9%) to £18,398.
Shifting stock profile
Autorola sales director Jon Mitchell said the profile of cars entering the market was partially to blame.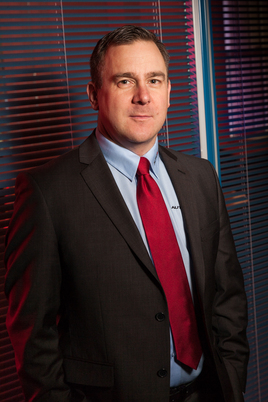 He said: "We have seen the 243,479 22-plate new car deliveries from March flush used stock into the market which is great news.
"However, it is obvious that the contract extensions caused by the pandemic have dramatically changed the profile of both fleet and dealer part exchanges coming into the market.
"This trend was coming but it's happened surprisingly quickly after the March plate change."
According to the eBay Motors data, car retailers grew their forecourt stock during April, with the average holding rising from 46.2 to 47.7 units – on a par with April 2021 (47.2 units).
Days to sell also remained consistent with dealers averaging 40.3 days, compared to 41.4 days in March 2021, it said.
Car supermarkets enjoyed the fastest sales at 30.7 days, followed by franchised dealers at 36.8 days, while independents took the longest at 47.3 days, up from 46.3 in March.
Petrol continues to be the most popular fuel choice, accounting for over half of all ad views (53.7%) and listings (52.3%), followed by diesel with 42.6% of ad views and 43.4% of listings.
Hybrid vehicles took 2.8% of ad views and 3.2% of listings, while electric vehicles (EV) accounted for just 1% of ad views and 1.1% of listings, but in terms of days to sell, EVs averaged just 33.6 days and hybrid 35.4 days, compared to diesels at 39.7 days and petrol at 41.2 days.