Sales of new light commercial vehicles in May dropped 25% year-on-year to 22,000 units, according to the latest figures from the Society of Motor Manufacturers and Traders (SMMT).
Falls in sales volumes was recorded across all segments during the month, and 4x4 LCVs were most heavily affected, with an 81% drop, although this is a low volume segment in normal conditions.
Sales of pure electric vans (BEVs or battery electric vans) rose by 276 units over May 2021 to total 869 units in May 2022.
The SMMT pointed out that BEV market share has more than doubled to 5.2% as manufacturers have expanded their ranges, but it is concerned of a lack of a 'van plan' to encourage LCV operators to make the switch ahead of the 2035 deadline by providing long term incentives and dedicated van charging infrastructure.
"Electric vans comprise just one in 20 new registrations and account for around one in 180 in use," said a spokesman.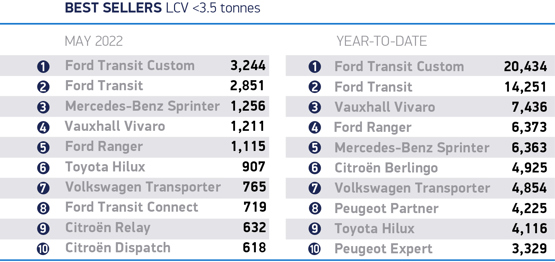 An SMMT survey released last month revealed 58% of existing van owners would be encouraged to switch to an EV if there were more public charging points, while 57% said that government incentives such as reduced tax or grants towards purchase would help them to transition to electric.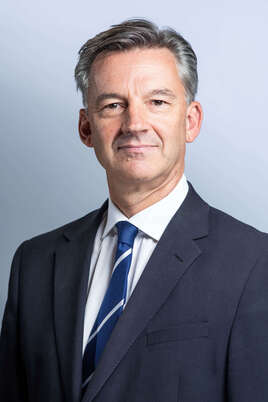 Mike Hawes, SMMT chief executive, said, "Global supply chain shortages continue to hold back the market following last May's post-pandemic bounce back. Manufacturers have, however, worked hard to get the latest zero-emission vans to customers, more than doubling their market share.
"However, this is still an emerging market and everything must be done to encourage drivers to switch to zero emission commercial vehicles if we are to achieve our net zero goals.
"The industry will tackle the supply chain challenges undermining delivery but we urgently need a van plan to address the paucity of dedicated commercial vehicle infrastructure, as well as incentives to boost the sector's electric transition."