Auto Trader has raised concerns that the electric vehicle (EV) market is faltering after the cost-of-living crisis sparked the first post-pandemic decline in demand for zero-emission transport.
The online automotive marketplace has pushed back its forecast for when EVs will account for 50% of the UK's new car registrations from 2026 to 2027 as a "lack of choice and affordability" put hard-up households off making the switch.
In its latest Road to 2030 Report, Auto Trader desrcibed the EV market as being "on thin ice" after it experienced a double-digit decline in demand, with EVs accounting for less than one-in-five (19%) enquiries in November, compared to over a quarter (27%) when petrol reached almost £2 a litre in June.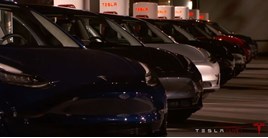 The news comes just weeks after Cap HPI director of valuations Derren Martin warned AM that growing EV supplies were triggering a reduction in used EV values that had seen the average used Tesla Model 3 lose around £5,000 in less than two months.
Auto Trader's Road to 2030 report said that car retailers' EV stock levels had doubled from 10,600 in at the start of 2021 to 20,600 in Q3 2022, but said: "Ordinarily this growth would be greeted as good news enabling more used cars buyers to make the transition to EVs, but it's coincided with the demand dip with the supply of used EVs overtaking demand for the first time."
Despite the shift in supply and demand, Auto Trader warned that affordability remains an issue for most consumers, with rising electricity costs also playing their part.
Highlighting a "lack of choice and affordability" it stated that the sector was moving away from a position of price parity between EVs and traditional petrol and diesel-powered cars.
While there remains five times fewer new EVs (17) than internal combustion engine (ICE) models under £30,000, a used EV also costs an average of over £10,000 more than an equivalent ICE vehicle, whilst a brand-new model is still over a third (36%) more expensive – an increase from 31% at the start of 2022.
Auto Trader commercial director Ian Plummer, who has been vocal about the affordability on EVs in the past and discussed the issue in a recent episode of the AM News Show podcast, described the market's current decline in demand for EVs as "a significant pothole on the road to 2030", adding that it highlighted a need for urgent action to "drive adoption beyond just the most affluent who can afford the 'green premium'".
But Auto Trader highlighted that EVs remain cheaper to run than ICE cars, with owners saving on average £124 per 1,000 miles compared to an internal combustion engine (ICE) vehicle.
Even if the Government energy guarantee were totally removed in April 2023, EVs would still be cheaper per 1,000 miles, with the comparative saving dropping to £80 per 1,000 miles, it said.
Plummer highlighted a need for car retailers to highlight the running costs advantages still offered by EVs in order to accelerate demand.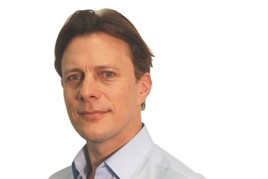 He said: "With running costs still in EV's favour, and with an improving pipeline of more affordable electric models, particularly from Asia, we anticipate the slowdown in demand to be a temporary one.
"Education and transparency will be key to overcoming barriers to entry, and the entire automotive industry will need to come together to play a vital role in demystifying EVs, especially in informing car buyers on potential TCO savings, growing range potential and expanding re-charging solutions."
In a '5 Minutes With…' interview for the latest edition of AM magazine Ohme mobility director Peter McDonald highlighted the added affordability offered by connected home charge points.
Such advice should form a core part of retailers' communication to customers.
Plummer added: "Despite the softening in consumer appetite, demand is far from collapsing, and given the wider slowdown of sales of younger age cohorts of petrol and diesel stock, the surge in second-hand EVs represents a profitable opportunity for the used car market."