BMW has taken the wraps off its first purpose-built fully electric SUV, the iX, revealing a 500PS power output and a zero emissions range of up to 373 miles.
A similar size to the X5, the iX will rival the Audi e-tron and Mercedes-Benz EQC when it goes into production in the second half of next year, according to the Bavarian premium carmaker.
The iX's EV drivetrain features a 121PS motor to drive its front wheels and a 400PS unit to power the rear wheels and will be offered with different battery options ranging up to a capacity of more than 100kWh.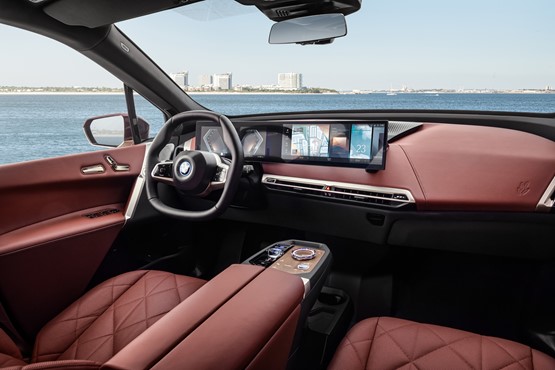 BMW's statement, detailing details of its new addition, stated that the iX can be charged at up to 200kW, allowing the battery to be charged from 10% to 80% in under 40 minutes.
The standard charger works at 11kW which means the battery can be charged from 10% to 80% in 11 hours.
BMW said that the iX will offer a new level of connectivity through the presence of 5G and cloud technology, with some functions which need a lot of computing power carried out in the cloud, where they can be processed faster than in the car.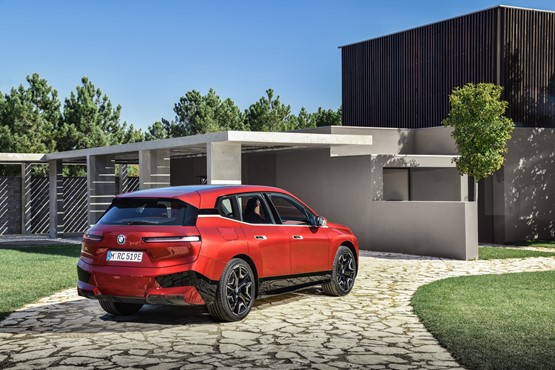 Frank Weber, member of the board of management of BMW AG, Development, said: "We are setting new industry standards with the technology in the BMW iX.
"The iX has more computing power for data processing and more powerful sensor technology than the newest vehicles in our current line-up, is 5G-capable, will be given new and improved automated driving and parking functions and uses the high-performing fifth generation of our electric drive system."